minimum risk, maximum pleasure
Have you been thinking about sharing a yacht with like-minded people? Or do you have a vessel you can't use to its full extent and would like to sell shares to one or more potential co-owners? We've got you covered.
Noblesse Yachts is your expert in customized yacht ownership. Depending on the owner's individual preferences and needs, we offer a wide range of yacht ownership models. Whether you prefer sole ownership or co-ownership is entirely up to you. Yacht co-ownership provides countless benefits, including sharing finances, reducing maintenance costs, and enjoying winters in the Caribbean, the Bahamas, or the Seychelles and summers in the Mediterranean.
How does Yacht Sharing work?
Yacht sharing is quite simple. Several co-owners share a vessel and thus the annual operating costs. The yacht is free to use for a certain number of weeks per year, and only the operational expenses, such as fuel, harbor fees, and catering are to be paid. Via an app, yacht co-owners have a comprehensive, completely transparent overview of everything concerning their luxury yacht. When an owner does not use their entitled weeks, they can sell them to the other co-owners or provide them to our charter pool to generate revenue from them.
A shared ownership structure offers exciting commercial opportunities. In recent years, the concept of private equity has enjoyed a boom in popularity due to its accessibility and simplicity as a way to own a share of a costly asset together with multiple like-minded people. Due to a global cultural shift, numerous sectors have shifted away from long-term ownership to fast, lower-cost experiences. This is a distinctive millennial thing, too. Sharing an experience is more attractive to younger people than buying an expensive asset. It's also becoming increasingly popular with retired people as it's a hassle-free way to enjoy all the advantages of frequent luxury yacht holidays. In the past, only the privileged and wealthy few could afford luxury yachts.
Besides the high purchase price, yacht maintenance, insurance, and crew fees are ongoing costs. In addition to substantial financial savings, part-time yacht ownership also offers considerable savings on operational expenses. Also, you don't have to compromise your yacht's use, size, or value, nor do you have to bear the inconveniences and risks that could come with owning an entire yacht. Another advantage of fractional ownership is that you can enjoy owning a luxury yacht right away without spending a fortune on it, and who knows, maybe one day you'll hold your own yacht. And in case your plans change, you can transfer your shares to someone else or simply sell them – probably even with a profit. As of right now, you are content to enjoy all the thrills, excitement, and fun without risking a lot of money.
The sharing society – Welcome to the world of partial yacht ownership.
When you are on board, you only pay for your expenses, such as fuel and food. The same applies to the other co-owners while they are onboard the vessel. In yacht sharing, the value of a yacht is divided into equal shares, generally eight. Each share of the yacht is entitled to 5 weeks on board, and every individual can buy one or multiple shares.
Instead of dealing with complex management issues, part owners can relax knowing that we, as independent professionals, are managing their yacht. Under the syndication agreement, each co-owner can use their share of the yacht as they wish. And if you prefer to stay anonymous, you don't even have to meet your co-owners. Anonymous applications are always welcome.
You are not buying a timeshare here! 
Timeshare is not a form of ownership but a license to use for a specific period. Expiration is the end of the contract, meaning nothing remains for you. In the case of Partition ownership, you will receive title papers that reflect that ownership. Your Partition ownership can be sold or transferred if you wish.
The advantages of fractional yacht shares.
Shared yachts offer plenty of advantages. We provide comprehensive yacht management services, which means there's no need for you to organize third-party contractors or maintenance assistance somewhere you are not familiar. Since maintenance costs are split between all co-owners, the overall costs per person are way more attractive than paying for the entire expense yourself. As yachts managed by us are routinely serviced and maintaned, you can expect your share's value to remain stable over time. And when you and your fellow owners fancy a change of location, you can simply set sail to new ports. 
What are the downsides? 
There are very few disadvantages of sharing a yacht with others. Big luxury vessels usually require having a crew on board, which takes away some sort of control and prevents you from sailing the yacht all by yourself. Of course, this can also be positive: Lean back, relax, and let the crew truly spoil you.
In case your co-owners want to move the yacht to a port you're not interested in, the majority will prevail. This might end with the yacht moving to a destination you don't really fancy.
On board, your time is predetermined, so you can't just decide to step aboard whenever you want. Co-owners decide upfront about their preferred travel dates, which also gives you some security, of course. 
In addition, yachts may need unscheduled maintenance. In this case, spare weeks are used to compensate for the time. 
Considering the benefits, none of these points seems particularly burdensome.
Get in on a trend that's growing fast - modern shared yacht ownership.
Ownership of a yacht share allows people to own a vessel without having to maintain it for a price that reflects the actual amount of time spent on it. The lack of time and difficulty justifying the high costs of self-ownership prevent many people from getting into yachting. With only a few trips a year, the cost of each trip quickly becomes unaffordable.
A new innovative app has been developed that will provide you with all the information you need about your yacht at any time. This app helps co-owners manage operations efficiently and has several features to make co-ownership easier: 
Keeping everything scrupulously fair with an excellent usage selection algorithm that cleverly prorates according to your ownership percentage. 

Designed for all co-owners and crew, an easy-to-use usage calendar is a convenient way to discover when everyone is due to arrive. 

Detailed financial reporting of your yacht's costs in real-time.

Providing a welcoming, friendly forum for co-owners to exchange views and discuss issues. 

Detailed maintenance logs showing all current and future maintenance schedules.

An extensive yacht document set shows the boat's title, syndicate agreement, and all certificates and paperwork related to the yacht.  

An image-based log of all unexpected repairs so co-owners can better understand what crew members do when the yacht is not being used.

The gallery includes images and a video to let co-owners present their yacht to their guests prior to their arrival.

You can sell weeks you don't need to your co-owners or release them for charter and earn revenue. 

Co-owner can also swap weeks from their own yacht with weeks from a co-owner from another yacht in another region. 

If all co-owners agree, the area of operation can be changed every year.
Sharing a yacht - selecting your weeks:
In rotation, each person selects a week. Initially, co-owner 1 chooses one week, then co-owner 2, 3, 4, 5, and so on - each co-owner chooses a week in order. Who is co-owner 1, you might ask? This is the person who bought the first share of the yacht. In the case of two shares acquired simultaneously or consecutively, the person can select two times consecutively one week each. In the event that this person initially acquired only one share, and then decided to acquire another, he or she can only choose the weeks exactly in this order. Similarly, the shareholder who acquired the second share must start in the second year. Likewise, the shareholder who bought the third share begins the third year. And so on.
There may be some exchange among co-owners after the weeks are fully allocated. Our app makes this uncomplicated by having a section for week swaps or canceled, unused weeks that owners can trade or give to our charter management to make a profit.
We always strive to build a good cross-section of owners who represent a variety of scheduling preferences. Some prefer school vacations, while those who are retired prefer to avoid school vacations and crowded ports due to the high season. As a consequence, every week has a relatively even level of desirability, with July & August being slightly more popular in the Mediterranean. Due to the diversity of its attractions, the Mediterranean will always host the summer season. Every year, you can explore a different region, such as the Balearic Islands, the French Riviera, the Amalfi Coast, Turkey, Croatia, Greece, etc. 
Winter is no different. The owner community can determine their favorite destination, for example the Caribbean, Bahamas, Seychelles, or the Middle East. A Mediterranean or Caribbean vacation in the lower season is still lovely, often with sunny days, and the conditions are often better than back home. Some owners still enjoy their yachts out of season, perhaps more like a floating hotel, perfectly situated in a vibrant port with fewer sea passages. Or think about team building events, weddings, celebrating anniversaries etc. What a better location is there to celebrate than right on board your luxury yacht. We'd love to help you achieve your dreams by finding you a share on one of our many yachts around the globe that matches your preferences.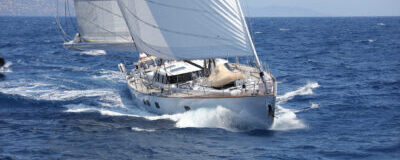 get a share for 156.260 €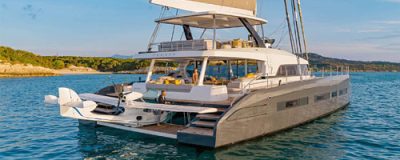 get a share for 875.000 €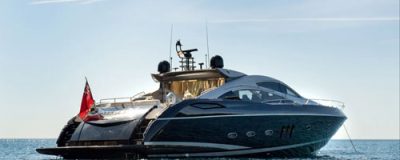 get a share for 108.125 €
Check your possibilities.