10 Reasons to travel by a private Superyacht. They provide the ultimate travel experience, allowing you to explore Europe's — and the world's — majestic coastal towns from the privacy, seclusion, and relaxation of a spacious, amenity-rich vessel. These benefits make travel by private superyacht more appealing to those who prefer to travel in luxury.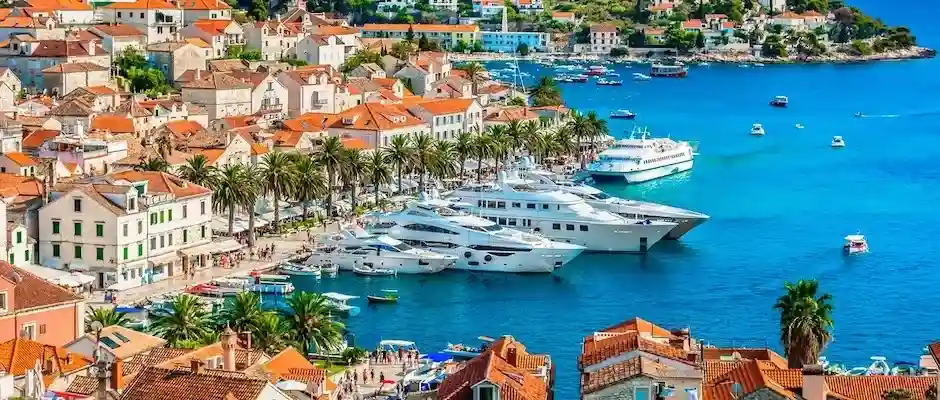 ---
1. Autonomy
Other forms of travel require you to rely on the strict schedule of the mode of transportation. However, when you're traveling on a private superyacht, you have control of when you leave, and you aren't subject to the whims of other passengers. Beyond transportation, luxury travel by superyacht also means you aren't subject to the bureaucratic nightmares of booking and checking into accommodation. The yacht becomes your private oasis from which to explore your destination.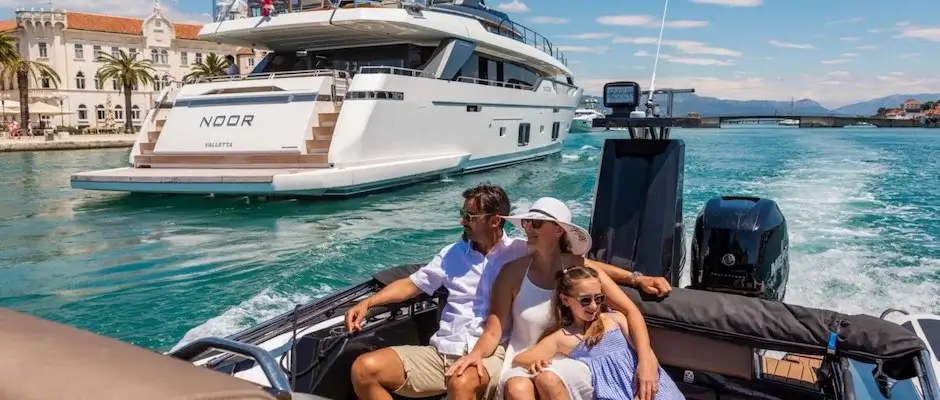 ---
2. Privacy and Freedom
If you value your privacy, you will appreciate the remarkable privacy offered by a luxury yacht. Traveling on a superyacht provides an element of anonymity from departure to arrival at your destination. Besides giving you solitude from the intrusiveness of passengers and guests, yacht travel lowers your risk of falling victim to the kind of security threats that are present when you're in unfamiliar environments. Another benefit of traveling aboard a luxury yacht is the freedom of movement you have throughout the journey, allowing you to maintain the same routine and lifestyle when you're not traveling.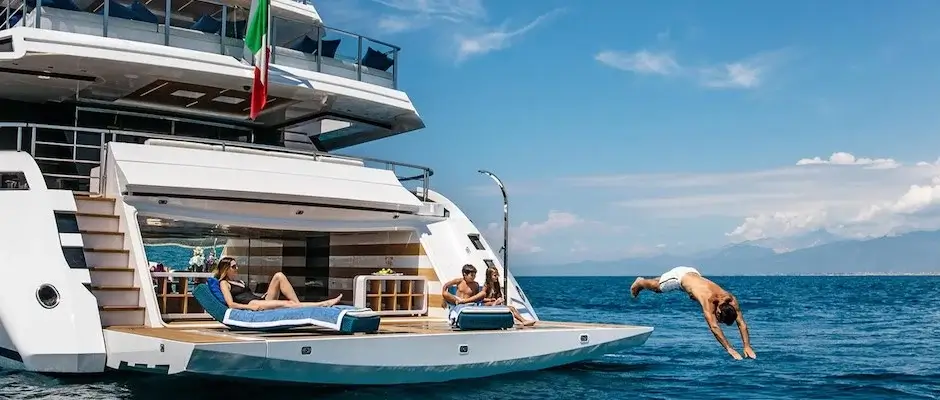 ---
3. Unobstructed Views
Luxury superyacht travel guarantees you have the best views wherever you are. From the bow, you can enjoy the breathtaking view out on the ocean, and from the aft deck, you can take in views of whichever coastal city you're visiting. Or lie on deck at night and admire this amazing galaxy as you've never seen it before. From your accommodation within the yacht, you can also look out on marine life, from birds to various sea life.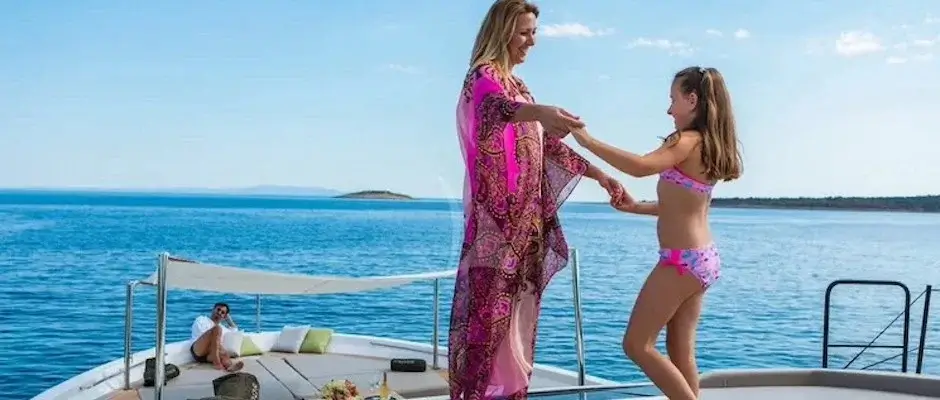 ---
4. Explore the Open Ocean
Superyachts come with water toys, most notable jet skis, which enable you to explore the open ocean as you travel. You and your guests can snorkel, appreciate the ocean's wealth of marine life from the yacht, and marvel at the waterways.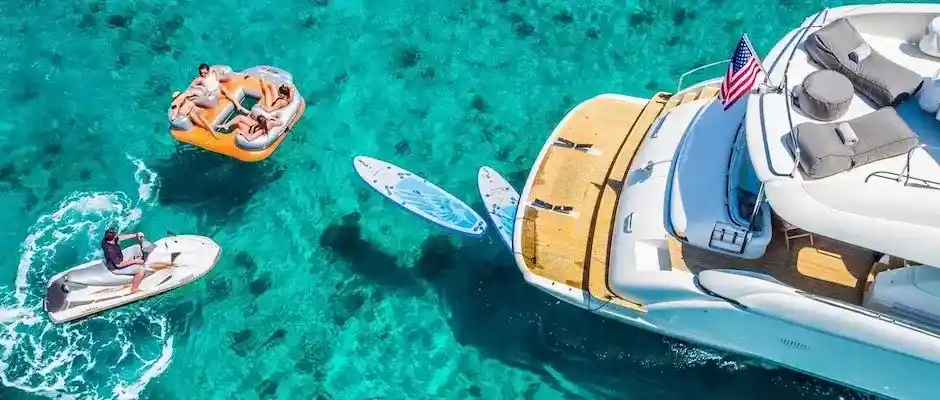 ---
5. Seclusion and Safety
In this post-corona era, seclusion and safety are vital to maintaining the pleasure of your trip and preserving your health and well-being. Your superyacht ensures you aren't in contact with others who may have tested negative but could have been exposed to COVID-19, reducing your risk of exposure to the virus. Also, if COVID-19 protocol or restrictions change at your destination, you won't have to quarantine at a hotel but have the freedom of continuous travel.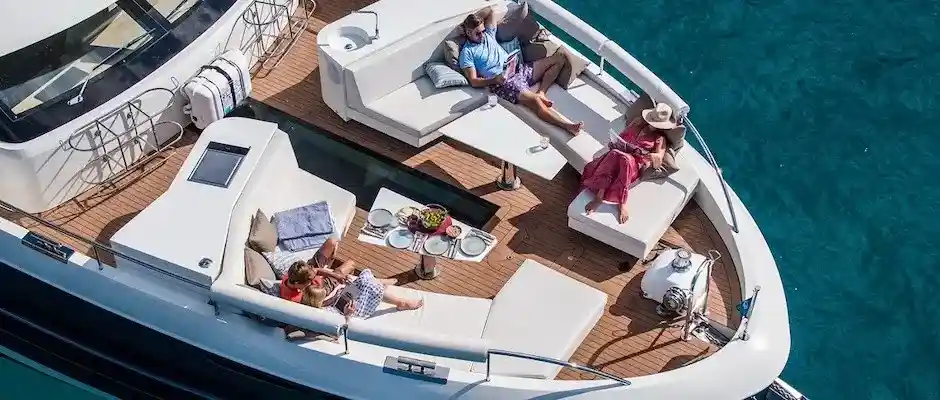 ---
6. Stress-Free Boarding and Travel
Boarding is possibly one of the most stressful aspects of traveling by plane, as you need to have your luggage checked and go through security. Thankfully, you won't need to endure the stress of going through security checks when departing or arriving.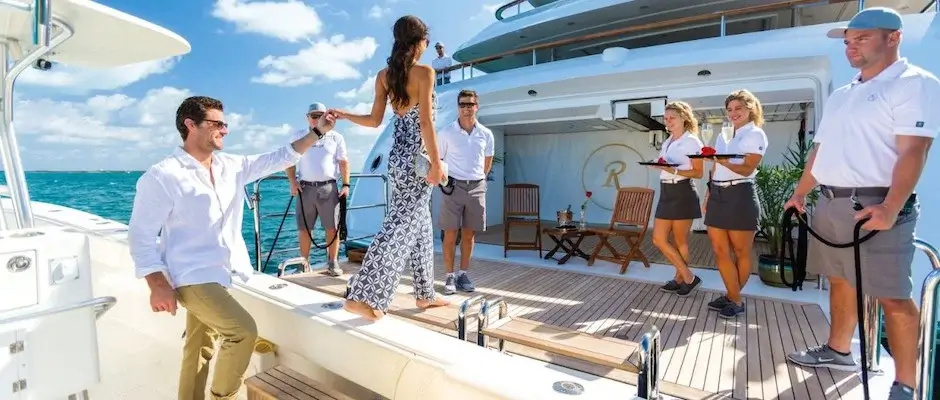 ---
7. Travel in Groups with No Luggage Limitations
Whether you're traveling with friends, family, or business partners, traveling on a superyacht enables you to enjoy the experience based on your tastes and those of your guests. You can enjoy the company of your guests as you explore the endless amenities — including diverse dining options, private spas, and your own private chefs and concierge — on the yacht. When traveling with a luxury yacht, you have access to suites and additional storage that allow you to travel with as much luggage as you need.


---
8. Fine Dining
Luxury airlines and private jets have an impressive menu. But with most airlines following strict dining rules in the post-corona era, the dining options are not only limited but not as enjoyable for the discerning traveler. It's quite the opposite when traveling on a luxury yacht. For every meal, you can enjoy the best cuisine from the comfort of a dining room or alfresco while enjoying the ocean breeze.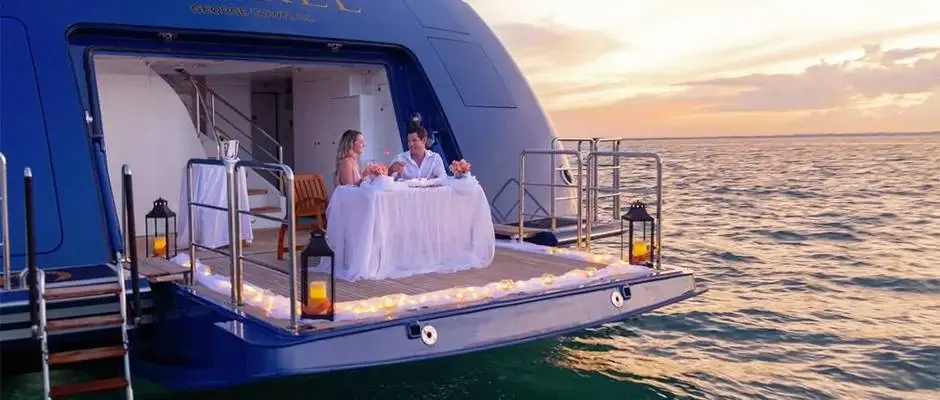 ---
9. Endless Entertainment
Relish in the onboard entertainment options offered by chartering a yacht. Beyond the unobstructed access to crystal clear waters and intoxicating summer heat, you can participate in various activities, from jet skiing to snorkeling, hosting parties, and get-togethers, enjoying a relaxing massage and savoring the delectable cuisine. You are guaranteed a mesmerizing experience aboard a luxury yacht.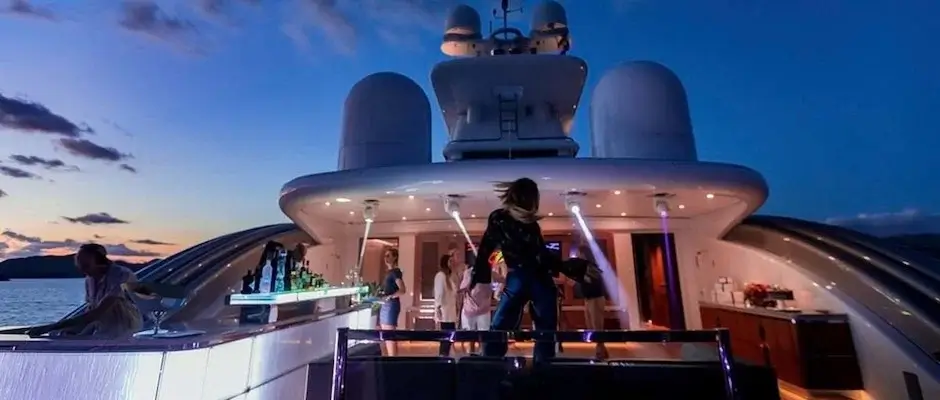 ---
10. Enjoy the Journey
Part of the joy of traveling by luxury yacht is the magnificent journey that makes any travel obligation, whether for work or pleasure, more enjoyable. The experience is relaxing, mimicking a stay at one of the world's most prestigious five-star hotels, allowing you to conduct business, host guests, and explore the ocean without any of the hassles of traditional travel. Traveling by superyacht is unlike any other vacation, which has resulted in it becoming the preferred mode of transportation and accommodation for group and individual travel. You can also customize your travel experience with the help of your yacht charter company for an adventure like no other.

Here you will find the most frequently asked questions when considering a luxury yacht charter.
For more amazing yacht videos, check out our YouTube Channel.