The whole world in one spot.
A Mediterranean offers an exceedingly rich combination of cultures, history, and landscapes amongst the world's most famous yachting destinations. Home to iconic luxury charter locations like the sun-dropped French Riviera, colorful Amalfi Coast, and island paradises in Greece, Croatia, and Turkey, a yacht charter in the Mediterranean offers a range of picturesque cruising grounds bound to whet the appetite of any yacht charter guest.
The history of the Mediterranean is one of the oldest and most culturally diverse regions in the world. Once the cradle of human civilization and today an important culturally diverse center of the world, the Mediterranean Sea is the longest island sea in the world, separating Europe, Africa, and Asia and surrounded by 22 countries. Thanks to the region's insatiable popularity, there is a wealth of choice for renting a yacht in the Mediterranean.
East and West, old and new, from the charming villages, enchanting views, and breathtaking landscapes, the Mediterranean truly has it all. Whatever you seek, colorful nightlife and Michelin-star dining or afternoon hikes and stargazing on the sea, all of your dreams can come to life when you take your Mediterranean travels to the next level with a luxury yacht charter.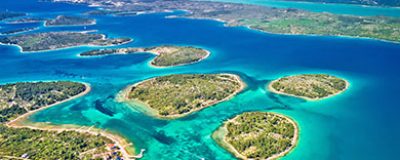 Croatia, Italy and Montenegro
Featured Yachts for the Balearics.
Browse more of our hand-selected destinations.
Do you want to explore more of the Adriatic, the French Riviera, or the Balearics? Have a look at our extensive destinations map and find the most suitable location for your yacht charter vacation.
We understand that it might be hard to choose which destination fits best to your needs. With our 30 years of charter experience, we are more than happy to assist you with any open questions.