The Formula 1 finale in Abu Dhabi is a true bucket-list event, one of the season's most spectacular highlights. The Abu Dhabi Grand Prix attracts 60.000 spectators every year and is held on the stunningly beautiful Yas Island.
Spanning three exhilarating days in November, the Abu Dhabi Grand Prix is a 'must-see' race of the Grand Prix championship, as it is F1's only twilight race. With Formula 1 cars speeding around the 5.554 km track 55 times, the Yas Marina Circuit is home to a magical atmosphere as day fades to night and the lights shine down on some of the biggest names in auto-racing.
Becoming the new final destination of the Grand Prix in 2009, the impressive Yas Marina Circuit is dominated by its 1,2 km straight between Turns 5 and 6 and the tricky run through Turns 10 and 11 into 12. Its floodlit track has become the pinnacle of the tournament as the big finish and, of course, the hub of some of the biggest parties of the season.
Spectators have many exciting options for where to watch the climactic championship finale: a hotel room with a prime trackside view, a spot in the grandstands in the center of the electrifying energy, or, most notably, an exclusive berth in the Yas Island Marina. Joining Port Hercule in Monaco as one of the only two F1 circuits offering trackside berths, there are endless reasons to indulge in the Abu Dhabi Grand Prix experience with a luxury yacht charter. 
To experience the Abu Dhabi Grand Prix in all of its glory, contact us to charter a luxurious yacht for your action-packed vacation at sea! Bask in the Yas Island Marina in total comfort aboard one of our luxury charter vessels either by chartering your own yacht or renting out singular cabins on our shared partner yachts.
Maximum speed, maximum action, and maximum luxury.
Featured Yachts for the Abu Dhabi Grand Prix.
Other events you might want to visit.
Looking for more sports events? Take a look at the selected events below, or let us know if we can be of any assistance in finding the perfect event for you.
Please keep in mind that local circumstances and regulations can change at any time. Therefore, we cannot always guarantee that the events listed will actually take place. We strive to keep our events as up-to-date as possible.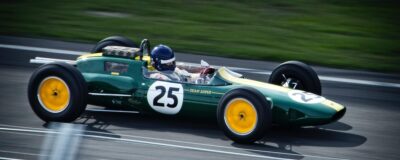 Monaco Historic Grand Prix