We've got the perfect paradise for you, whether you enjoy long walks on a romantic, serene beach, mouthwatering meals, snorkeling in emerald-sapphire seas, or exploring ancient castles in a dynamic and vibrant city. No dream is too crazy, no itinerary too versatile, no request too big for your dream holiday. Our clients get to indulge in the finest yachting luxuries, from thrilling water toys and panoramic views to limitless tranquility and bliss.

Our hand-picked destinations boast a thoughtful selection of the top charter locations in the Mediterranean and around the world to ensure you always get the vacation you deserve.
The Mediterranean is anything you want it to be, everything you've always envisioned. She offers sparkling azure seas and long stretches of golden sands, each of the 21 countries unique and having its own distinct culture and vibe. From the chic beach clubs and luxury stylings of the Riviera to the ancient ruins and deserted beaches of the Adriatic, the Mediterranean spans the whole south of Europe.
The Adriatic Coast mesmerizes sea-lovers from all around the world. Soak in the majestic waves along the east coast's charming cities and alluring beaches and hop between more than 1.000 islands along the Croatian coastline, "the pearl of the Adriatic". Yachting along Montenegro's brilliant white beaches and relishing the panoramic views that extend from the shoreline to over vineyards and villages will make your Adriatic adventure unforgettable.
The seashore that extends from St-Tropez to the French-Italian border is one of the world's most renowned seaside destinations. It is full of gorgeous beaches, exquisite dining, superyachts and belles époque villas, coastal trails, and offshore islands. From Monte Carlo's grand casino and Nice's Promenade des Anglais to the esteemed Cannes Film Festival, the French Riviera flaunts some of the most gorgeously iconic spots in all of Europe.
The Balearic Islands, Menora, Mallorca, Ibiza, and Formentera, are the perfect yachting playground, with each island boasting its own one-of-a-kind hidden gems. With some exclusive areas only accessible by boat, these stunning Mediterranean islands make for an idyllic yacht charter vacation. The Balearics are truly unmatched in their winning combination of friendly locals, natural beauty, and striking beaches.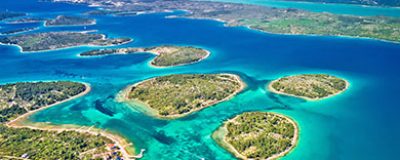 Croatia, Italy and Montenegro
Browse more of our hand-selected destinations.
Do you want to explore more of the Adriatic, the French Riviera, or the Balearics? Have a look at our extensive destinations map and find the most suitable location for your yacht charter vacation.
We understand that it might be hard to choose which destination fits best to your needs. With our 30 years of charter experience, we are more than happy to assist you with any open questions.
Itineraries for every need.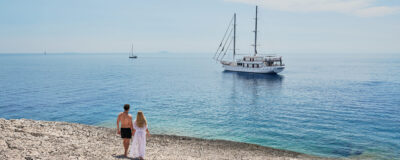 Discover the most beautiful beaches and bays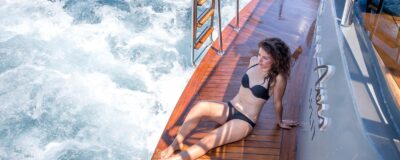 The perfect mix between adventure and relaxation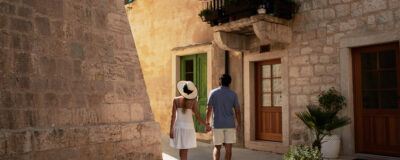 Explore ancient castles and local cuisine