The annual 4-day event has evolved into one of the world's most famous and prestigious art fairs, helping transform Miami into a thriving arts destination with vibrant gallery scenes, cutting-edge museums, and world-class street art.
A whirlwind week of art and culture in true luxury.
Art Basel Miami, North America's most iconic contemporary art fair, hosts over 250 international galleries that showcase masterpieces by more than 4.000 artists. Mind-blowing works of art from North and South America, Europe, Asia, and Africa are displayed throughout multiple exquisite galleries. Popular exhibits include the main gallery of modern, contemporary art, Positions for emerging artists, and Meridians for large projects pushing traditional art fair exhibits and design.

Running at the beginning of December, Art Basel Miami makes yacht charters an absolute must for art enthusiasts and collectors. Closing deals on displayed works is an exciting adventure in itself, so why not take it up a notch with a private luxury yacht?

Of course, you're also welcome to charter a yacht to simply enjoy the unrivaled artistry, style, fun, and entertainment that Miami has to offer. With exclusive berthing options like the Island Gardens, Fontainebleau Eden Roc Dock Marina, and Fisher Island, there are many prime locations for experiencing all of Art Basel Miami Beach's best adventures. Attracting over 60.000 artists, critics, curators, collectors, industry experts, celebrities, and high society alike, Art Basel Miami 2023 will be, as always, the main event of Miami Art Week.

Please get in touch with us about chartering your own yacht or renting out singular cabins on our shared partner yachts. We look forward to introducing you to Miami's eclectic vibrancy in chic luxury.
Other events you might want to visit.
Looking for more lifestyle events? Take a look at the selected events below, or let us know if we can be of any assistance in finding the perfect event for you.
Please keep in mind that local circumstances and regulations can change at any time. Therefore, we cannot always guarantee that the events listed will actually take place. We strive to keep our events as up-to-date as possible.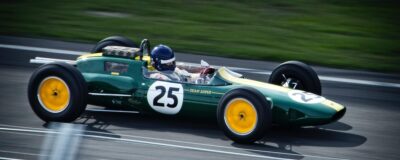 Monaco Historic Grand Prix