The yacht investment boom: your next big move. Yachts are glamorous, one-of-a-kind water entertainment luxuries. They uniquely combine boating, sports, entertainment, extravagance, and leisure that offer endless possibilities for enjoying and experiencing life. Now more than ever, yachts truly blur the line between fantasy and reality. Especially throughout the COVID-19 pandemic, yachts have become a more in-demand 'must-have' for the ultimate way to safely travel with others or away from others. In today's world of uncertainty, a yacht can be a real safe haven.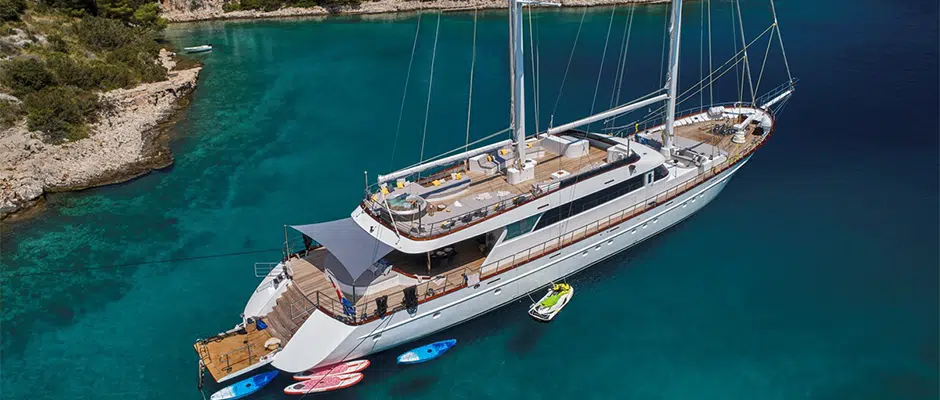 Europe, especially, is a yachting hotspot. For example, the yachting industry is considered one of the fastest-growing tourism sectors in Greece, contributing to 2.9% -3.5% of GDP annually. The exponential growth in the global yacht market is predicted to continue with factors such as international safety measures and an increase in recreational tourism, digital marketing, and social media crucial in driving the yacht industry's success. Taking advantage of the pandemic-driven yacht boom, the Global Yacht Charter Market is projected to grow at a CAGR of 7.2% annually to reach $25.2 billion by 2026, according to a report published by Allied Market Research.
An explosion in global wealth has truly sparked a building boom for superyachts. Current demand for new yachts is high, reflected in the long 3–5 year wait time for a custom superyacht. COVID-19 lockdowns and travel restrictions have led buyers to seek superyachts as pandemic-secure "floating islands." While the pandemic temporarily slowed construction (of all kinds), it also spurred the desire and demand for yachts 24 meters and longer. According to Boat International's 2022 Global Order Book, a whopping 1,024 superyachts were under construction or on order in 2022, a 24% increase over the previous year. Much of this new superyacht demand comes from the United States, which has nearly 500 more billionaires now than before the pandemic.
The yacht charter market will continue to grow as more individuals and companies invest in advanced technologies. Market players have been better able to provide advanced yachts for charter as they utilize modern technology. Delivering advanced smart yachts with cutting-edge technologies offers multifunctional areas and spaces that create a wide range of rental and buying possibilities and opportunities. For instance, the exquisite mega yacht LANA (107m/351.1ft) from Italian shipyard Benetti embraces various textures of contemporary architecture. LANA guests can enjoy a gorgeous beach club with fold-down terraces, a hammam-style spa, a gym, and big lounges with cinema-style seating.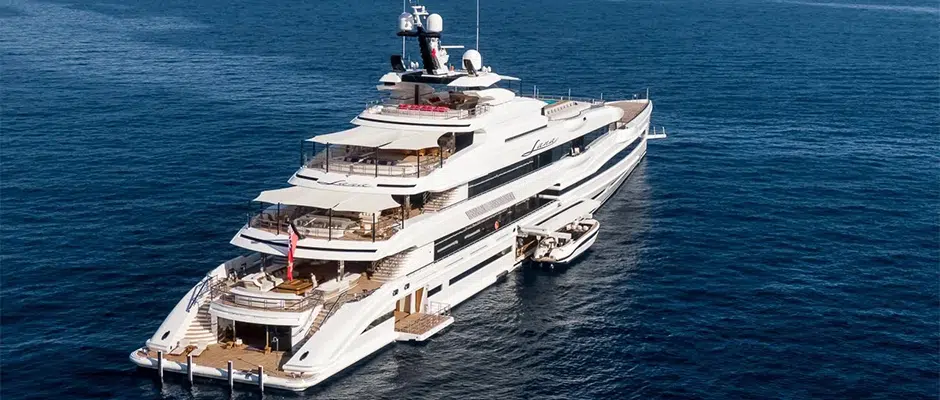 Because yachts spend most of their time cruising within reach of the coast, connectivity to civilization is more available than ever before. Yacht technology comprises accessible and effective 4G LTE and 5G networks and even satellite connection if required, offering cost-effective high-bandwidth connectivity to consumers on board. This all sounds amazing! The demand is growing, and the market is growing… but how does this affect me and my investment in a yacht?
---
1. Maintenance
While the narrative is often that yachts are high-maintenance, the maintenance you do to keep her running and up-to-date is well worth it. Yacht maintenance is an ongoing process essential for maintaining its value and using your yacht as a revenue-generating investment tool. Although yachts require dedicated maintenance, that upkeep has a return (you don't see this as much with other large luxury purchases). Much like the real estate market and home values, the yacht market demand and how you take care of your luxury yacht could potentially provide a massive return on investment (ROI).
---
2. Rising Prices
Yacht prices have continued to steadily rise after purchase, with some models even increasing value by more than 100% from when they were first sold 10 years prior! Spoiler alert: money for investments should be allocated to where prices will rise, not fall, even with an asset that ages.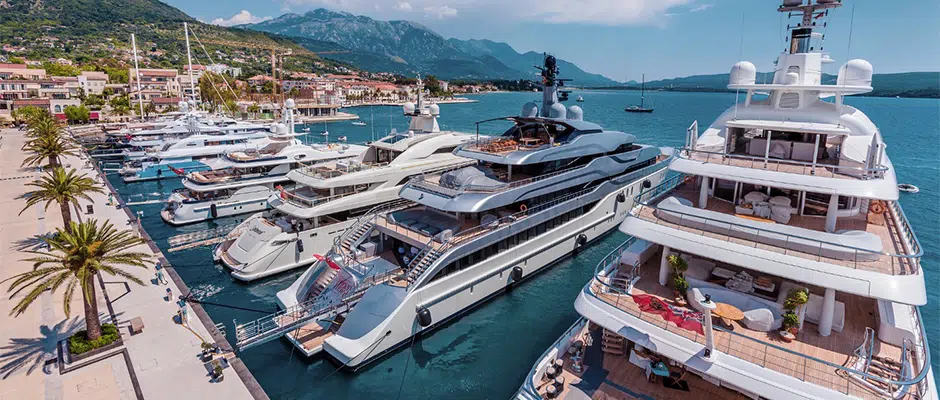 ---
3. Increasing Demand
Demand for yachts has been steadily rising over the past decade, hitting hyperdrive throughout the pandemic. So many yachts are currently being ordered that producing them at a rate that meets demand has been impossible! With inflation rising, luxury yachts are an attractive way to hedge against the rising costs of other types of modern luxury living.
---
4. Longevity
Luxury yachts can provide an extremely rewarding ROI when purchased at a reasonable price and upheld over time. The Miami luxury yacht charter market, for example, is particularly fantastic for used yachts. Yacht charter companies are always looking to add valuable inventory to their fleets, so you could potentially make good money selling yours, whether you would want to buy a newer one or not.
---
5. Fun
That's right, fun! An investment doesn't just have to be about your ROI or hedging inflation. It can, and should, also be about having fun and enjoying your purchase. When you're not using your yacht, you can rent it out or charter it to others who will love using it as much as you!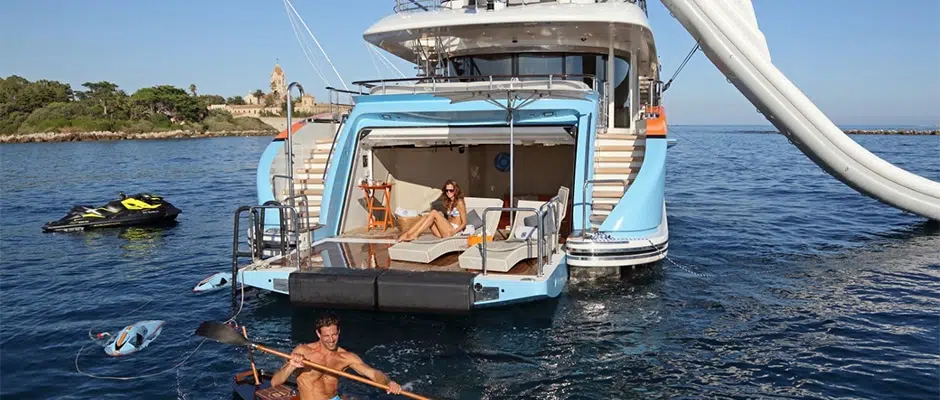 But how does investing in a yacht work? Well, it is not very complicated. You can either buy one or more shares or the whole yacht. Besides the advantages of personal use, there are very interesting returns. We have calculated an example here. (Only in German language).
The most exciting thing is that you can relax while we at Noblesse Yachts do all the management for you. If you are interested, drop us an email: