Suppose you're looking for one of the best ways to make your wedding party or ceremony the latest highlight in town to create a unique and lasting impression for your beloved bride, family, and guests. In that case, you may have to consider getting married on board a luxury yacht. This special experience will create a lasting memory for you and your loved ones. Still, it will also make your wedding party have a delightful taste. 
No doubt, nature has a way of commanding the needed beauty for a grand occasion of such. Talk of the breathtaking appearance of the open-air location surrounded by the nature of attracting blue, to the gleam of the ocean announcing the arrival of the sparkle of light and warmth received from sunshine at intervals; and then to the grand view of the gentle back and forth movement of the ocean wave, as the wind takes its courses under the brilliant starlit night. Aside from the appealing look and command nature has in itself, taking your wedding party or ceremony on a yacht ride can be pretty eventful and thrilling. Indeed, the yacht gives you a taste of an unmatchable luxury and unrefined class in the most spectacular way that makes it unarguably unique.
Embarking on a well-planned wedding of your imagination may be expensive on land as much of the expenses would be spent on decorations and other logistics. Still, with the gorgeous backdrop of the sea and the fantastic look provided by a luxury yacht, you can guarantee cost-effective decorations that would seamlessly blend with the surrounding comfort arrangements. Of course, the extreme display of nature is one of many other advantages you can count on while taking your marital voyage on a yacht. It will not only ease your photographer from taking excessive trial shots, but it will enhance every click taken on the camera to produce an attractive sight. More importantly, you can have your entire wedding ceremony on a board luxury yacht, which also cuts the cost of transporting your guests from one ceremony site to another- either for reception or any other after party.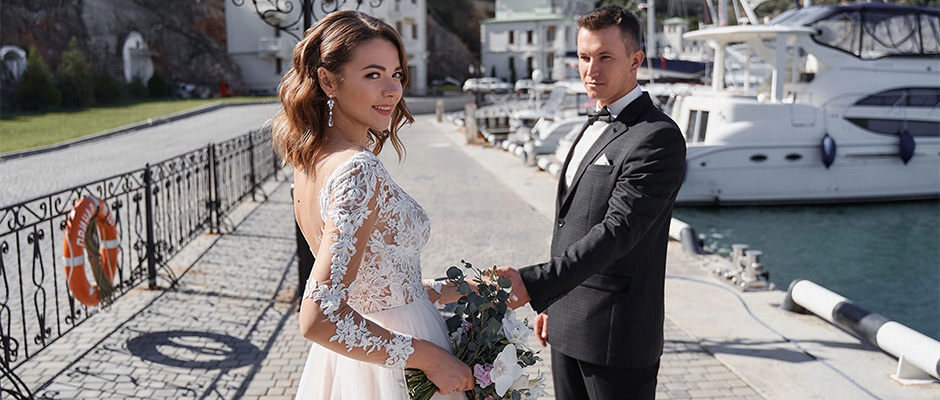 Although certain restrictions are familiar with luxury yachts, which may be evident in the capacity of passengers permitted onboard; however, at Noblesse yacht, we have taken an adequate step in bypassing this inadequacy through the provision of online streaming, which is seamless without a hitch and with a presentation just as perfect as being an attendant. Suppose your choice is to make your marriage an animated memory and give your proposed wedding a touch of all that is beautiful. In that case, you should give us a trial. A trial will most assuredly convince you to convince others. 
Just as Kelvin Horsley said, "Your memory is the glue that binds your life together; everything you are today is because of your amazing memory. You are a data collecting being, and your memory is where your life is lived". Be intentional in creating a memory that will last your stay forever. Create the happiest scenes that can never be forgotten with time. Please give us an extension of your hands, and let's give you warmth and paint of memory that cannot be forgotten instantly.
Can I get married on a yacht?
Yes. A wedding on the water is a thrilling experience with inexpressible highlights for the bride, groom and the guests onboard.
Do I need a wedding planner to plan for me on a luxury yacht wedding?
No, all you need do is tell us your specifications. We will gladly assist you in making your best imaginations come to life with a wedding planner, flowers, and paperwork.
Can I renew my vows on a yacht without the legal help of a registrar?
Our captain and crew can perform just that for you. They will perform a ceremony with a romantic atmosphere and lovely arrangements.
Can we be married by the captain?
 Yes, we have licensed captains to tie the knot for you and your spouse. 
Are children allowed on the yacht?
Yes, there is a reception for children of all ages with the provision of tall rails along with the outside decks.
Who does the setup and after-event clean-up?
That's the work of our staff. We have staff employed to set up the tables and chairs to your taste and tidy up after the ceremony.
Will my mobile phone and internet connection work at sea?
That'll not be a problem. All of our Yachts offer a stable Wi-Fi connection and sockets to charge your phone.
Does the yacht have heating and air conditioning?
Most assuredly, there is available conditioning to meet the necessity of cool or heated decks.
Are we permitted to use our own caterer, cake maker, or DJ aboard the yacht?
Yes, of course. However, we have experienced captains and crews who gladly assist you with this task, which minimizes the time of organizing everything yourself. 
Can we bring our own decorator aboard?
Of course. If you are looking for an easy solution, we have efficient staff versed in making your happiest day a lasting beauty to behold.
Is a dress code appropriate for a yacht wedding?
We will provide recommendations that match the weather forecast for the day. However, we also advise a dress code that can stand up to the inclemency of the weather.
Can I get married at the beach?
Yes. We gladly assist you in planning your beach wedding.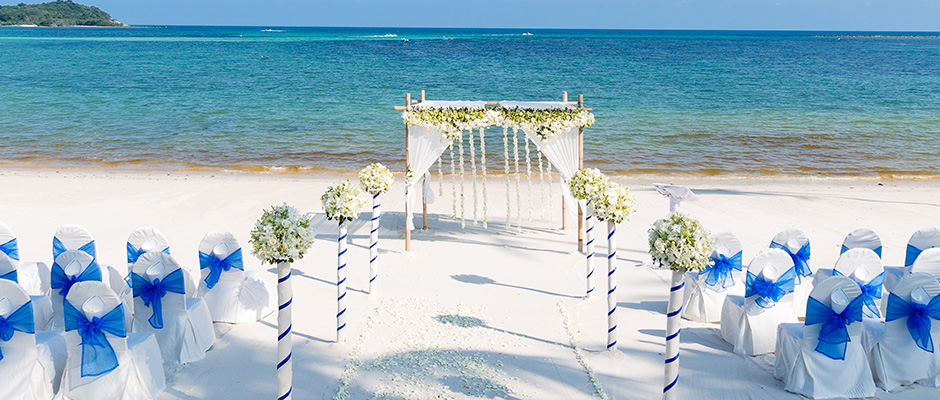 Can I stream my wedding for those who can't come on board?
Yes, they can be a part of your big day by streaming the ceremony live with the help of state-of-the-art technology and stable internet connection.
Can I stay longer than my scheduled time?
We and the yacht crews are dependent on a certain schedule. However, in the case of additional time, we charge a friendly cost per hour. 
Are ample life vests on board?
Yes, all of our yachts are equipped with age-appropriate life vests.
Will my wedding on the yacht be disturbed by wind and rain?
All of our Yachts offer enclosed heated or air-conditioned areas where you can safely enjoy your party in case of bad weather.
Are guests allowed to bring wedding gifts aboard the yacht?
Yes, gifts are of course a big part of your wedding.
How can I book my yacht wedding?
You can book your event by calling or messaging us: +41 78 226 17 10
Or sending us an e-mail:
Or through messaging us via our social media platforms.
---
24/7 at your service.
For more information read our
FAQ-Section
Take a look at our
YouTube channel
for more great videos.