Unleash your love for the ocean and indulge in the ultimate yachting experience at Vele d'Epoca, Monaco Classic Week, and Regates Royales Cannes. These spectacular events are unlike any other, capturing the essence of sailing in its purest form with a touch of elegance, a dash of history, and a pinch of nostalgia. Get ready to be swept away by the breathtaking beauty of classic yachts, and immerse yourself in the world of sailing. With sailors, enthusiasts, and fans converging from all corners of the globe, these events offer many reasons to be a part of this grand celebration of the sea.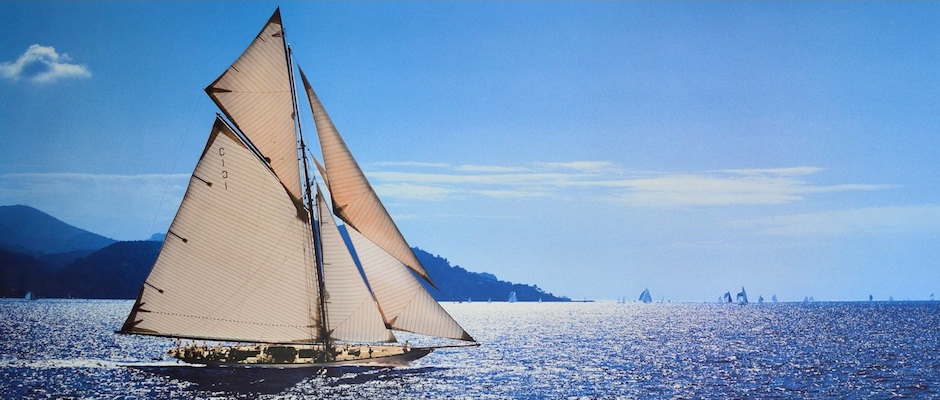 ❐ A vintage sailing yacht on the open ocean – just magnificent


---
THE BREATHTAKING BEAUTY OF CLASSIC YACHTS
The classic yachts displayed at these events are a true feast for the eyes. These magnificent vessels embody the elegance and grace of a long gone era, with their gleaming wooden hulls, billowing sails, and intricate rigging. Their beauty is not just skin deep, but rooted in their rich history and the traditions of sailing.
For anyone who appreciates the beauty and artistry of classic yachts, these events are an absolute must-see. Whether you're a sailor, an enthusiast, or simply someone who loves to admire beauty, the classic yachts on display will leave you awestruck.
Each yacht is a masterpiece, hand-crafted with the finest materials and the utmost care. From the intricate details of the carvings and brasswork to the graceful curves of the hull, every aspect of these yachts has been designed to captivate and inspire.
In a world where so much is mass-produced and standardized, the classic yachts of Vele d'Epoca, Monaco Classic Week, and Regates Royales in Cannes are a reminder of the beauty that can be achieved through human skill and creativity. They are not just vessels, but works of art, and a testament to the rich history of sailing.
So, come and experience the breathtaking beauty of these classic yachts for yourself. You won't be disappointed.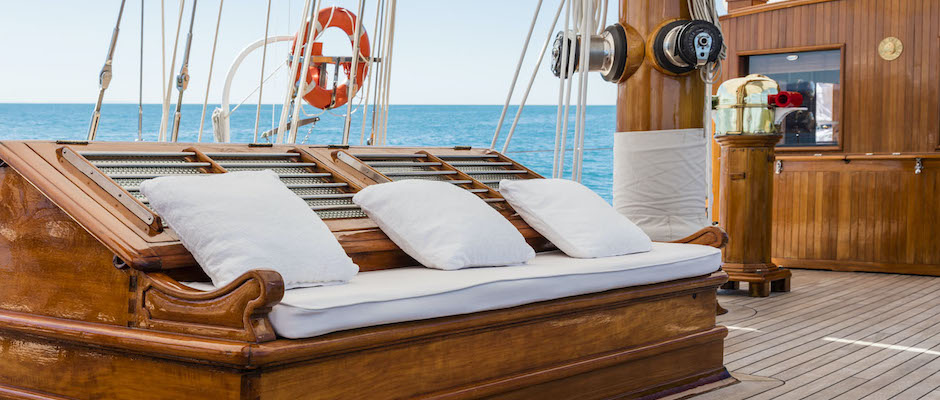 ❐ Carvings and brassworks to the detail


---
IMMERSE YOURSELF IN HISTORY
Get lost in a world of nostalgia. At Vele d'Epoca, Monaco Classic Week, and Regates Royales, history comes alive as you immerse yourself in the world of classic yachting. These events are a gateway to a past, where the elegance, beauty, and craftsmanship of yesteryear are brought back to life. It's a showcase of some of the most beautifully designed and constructed yachts in the world by famous yacht designers such as William Fife, Nathanael Herreshoff, Johan Anker and Olin Stephens.
These masters of their craft created vessels that were not only functional but also works of art. They pushed the boundaries of what was possible and left a lasting legacy that is celebrated at events like the Vele d'Epoca, Monaco Classic Week, and Regates Royales. By attending these events, you'll have the opportunity to pay homage to the pioneers of sailing and appreciate their artistry and craftsmanship. Whether you're a seasoned sailor or simply a lover of history, these events are a must-attend for anyone looking to immerse themselves in the rich heritage of yachting.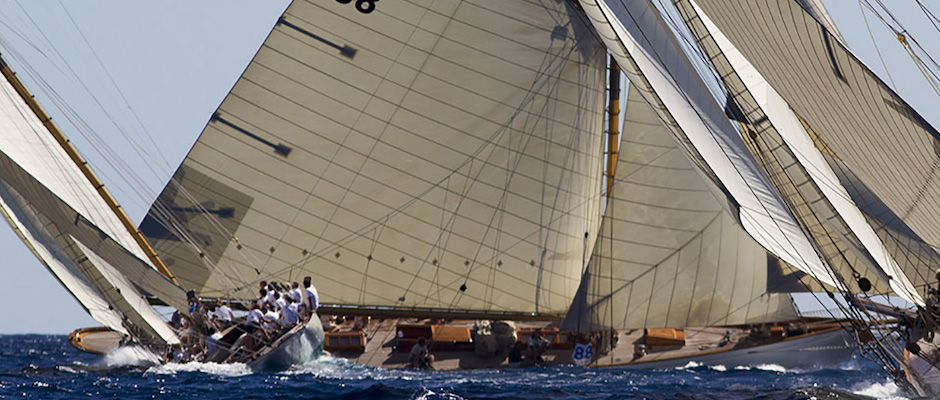 ❐ Classic sailing yachts at the Vele d'Epoca in Imperia


---
EXPERIENCE THE THRILL OF SAILING
Feel the rush of the wind and the sea. Take part in the heart-pounding excitement of sailing as you dive into the world of classic yachts. Watch in awe as these magnificent vessels gracefully slice through the water, their sails unfurled and catching the wind, creating a symphony of movement and sound. These events are the perfect chance to feel the rush of the wind and the sea, to truly experience the thrill of sailing.
Not only will you be able to observe the classic yachts in action, but you can also get hands-on experience by participating in one of the several sailing events created by NOBLESSE Yachts.
From learning how to hoist the sails to navigating the open seas, you'll have the chance to immerse yourself in the world of sailing and feel the salty breeze in your face and the sun on your skin. The thrill of being out on the water, surrounded by the beauty of nature, is truly unmatched and will leave you with memories that will last a lifetime.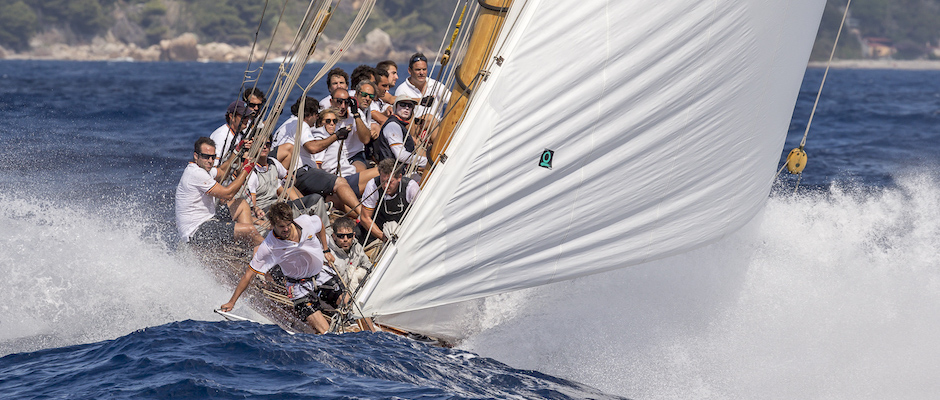 ❐ "Lady Anne" in action


---
MEET AND NETWORK WITH OTHER SAILING ENTHUSIASTS
Make lasting connections with fellow sailing aficionados. At Vele d'Epoca, Monaco Classic Week, and Regates Royales, you'll be surrounded by a passionate community of sailors, admirers, and enthusiasts from all corners of the world. Embrace this once-in-a-lifetime chance to make meaningful connections with like-minded individuals who share your love for sailing. Swap tales, discover cutting-edge sailing trends, and forge unforgettable bonds with fellow sailing enthusiasts – the possibilities are endless!
You'll be able to exchange tips and techniques, discuss the latest sailing technology and techniques, and even make plans to embark on your next sailing adventure together. This camaraderie is an invaluable aspect of attending one of these events and creates a sense of community that extends far beyond the event itself. Regardless of your sailing experience level, you'll leave with a sense of belonging to a special group of individuals who share your love for sailing.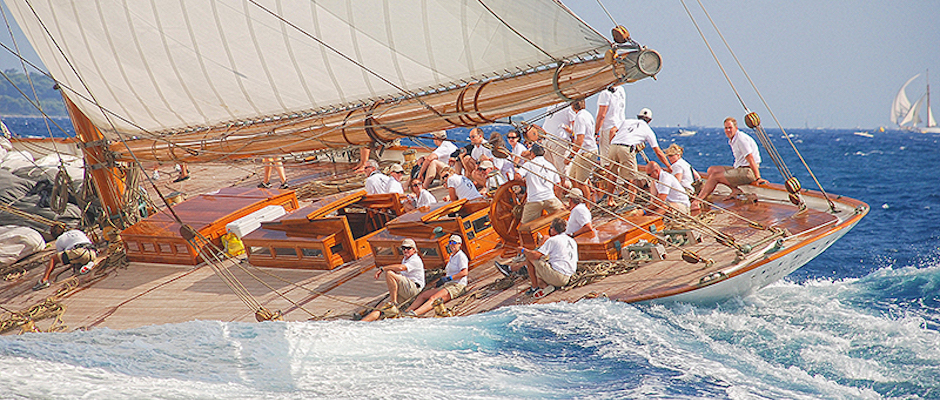 ❐ Share your love for sailing with others


---
WATCH EXPERT SAILORS IN ACTION
Watching expert sailors in action at events like Vele d'Epoca, Monaco Classic Week, and Regates Royales is a truly awe-inspiring experience. The sheer mastery and grace with which these sailors maneuver their classic yachts is a testament to their unwavering dedication and passion for the sport. Every move they make is a calculated effort, and their skillful handling of the sails and the winds is nothing short of breathtaking.
These expert sailors are the elite of the sailing world, and they bring with them years of experience and a deep understanding of the sport. They know exactly how to harness the power of the wind, and they have honed their skills to perfection. You'll have the opportunity to see them in action and to witness the strength, grace, and precision that goes into sailing a classic yacht.
Their athleticism is not just limited to their sailing skills but extends to their physical abilities as well. Sailing a classic yacht is a demanding sport, requiring a great deal of strength, endurance, and agility.
These expert sailors are at the top of their game, and they are sure to leave you in awe with their grace and skill.
If you're a sailor yourself, attending these events is an excellent opportunity to learn from the best. You'll be able to pick up new techniques, observe different strategies, and gain a deeper understanding of the sport. You'll have the chance to see the experts in action and learn from their experiences, which will help you improve your own sailing skills.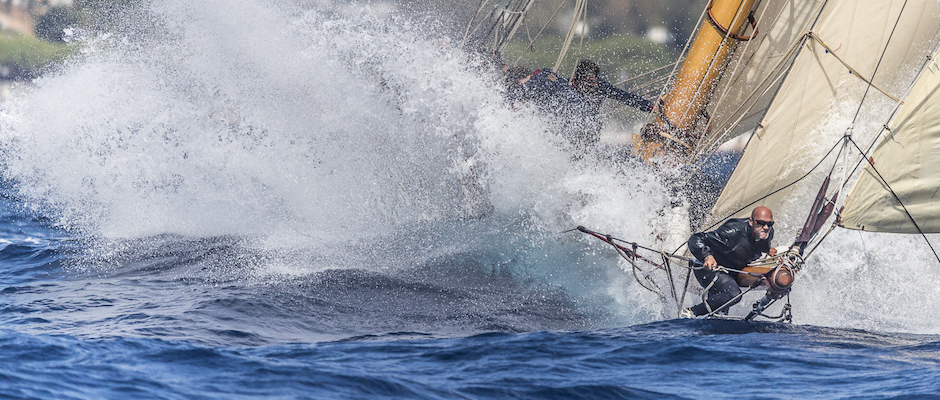 ❐ Breathtaking action


---
EMBRACE THE BEAUTY OF YACHT RESTORATION
Vele d'Epoca, Monaco Classic Week, and Regates Royales are a true celebration of the art of yacht restoration. The stunning classic yachts on display are not only a feast for the eyes but also a testament to the skill and passion of the restorers who brought them back to life.
When you attend one of these events, you'll have the chance to immerse yourself in the world of yacht restoration and learn about the incredible effort and devotion that goes into preserving these magnificent vessels. From the careful selection of materials to the meticulous attention to detail, every aspect of the restoration process is a labor of love. You'll be inspired by the beauty and elegance of these classic yachts and the love and care that has gone into restoring them to their former glory.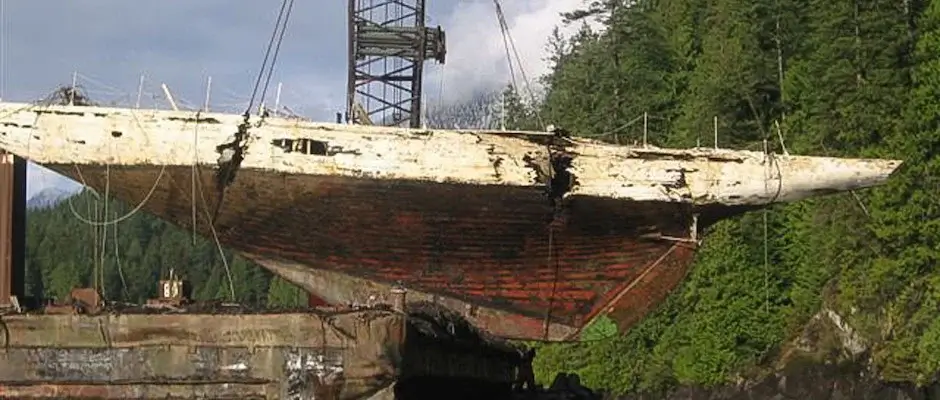 ❐ This is how 15mR "Janetta" was found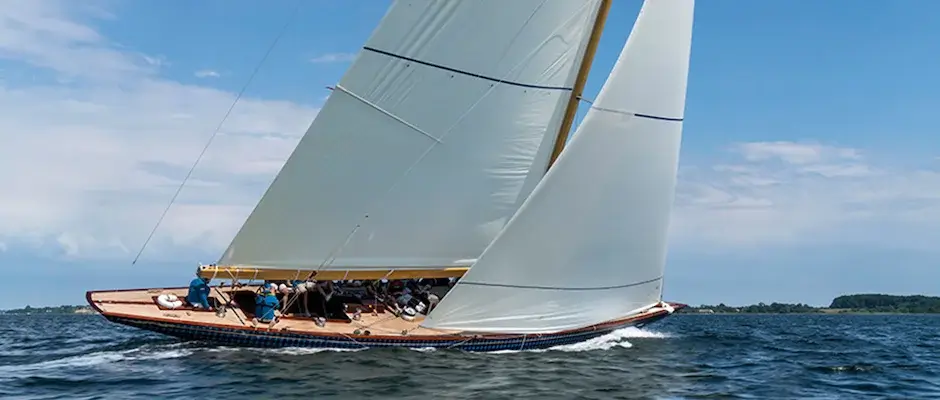 ❐ "Janetta" brought back to life


---
EXPLORE THE BEAUTIFUL COASTAL TOWNS
Fall for the beauty of the coastal towns on the Cote d'Azur. When you attend Vele d'Epoca, Monaco Classic Week, or Regates Royales, you're not just attending sailing events; you're embarking on a journey to some of the world's most enchanting coastal towns. From the historic streets of Imperia in Italy to the glittering shores of Monaco, Cannes and St. Tropez in France, you'll be swept away by the sheer beauty and charm of these towns.
You'll walk among the winding alleyways and marvel at the vibrant local markets, where the scent of fresh seafood and flowers fills the air. Walking through the historic streets is a sensory experience, surrounded by the sounds of joyous chatter and melodic laughter, accompanied by the sweet notes of music wafting through the air.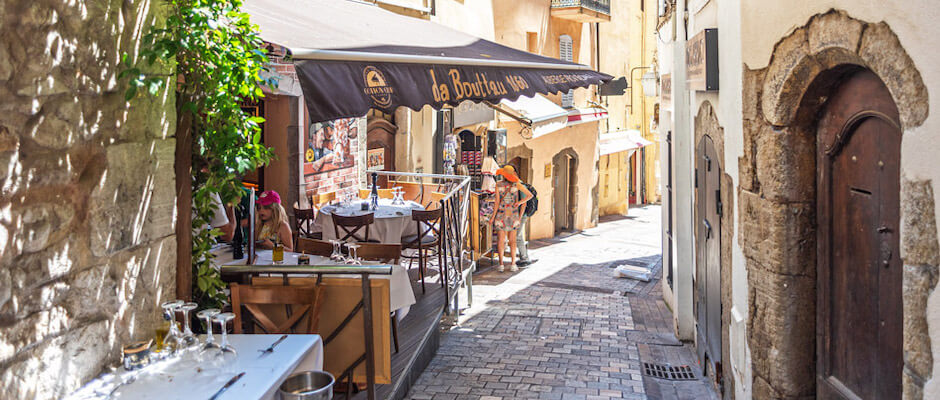 The aroma of freshly brewed espressos from the endless cafes invigorates your senses and brings a sense of contentment, as if you've discovered the essence of happiness in this medieval paradise.
You'll breathe in the salty sea breeze and gaze upon the stunning beaches and breathtaking scenery that have been attracting travelers for centuries. With every step you take, you'll be enveloped by the rich culture and history of these towns, and you'll be left with memories that will last a lifetime.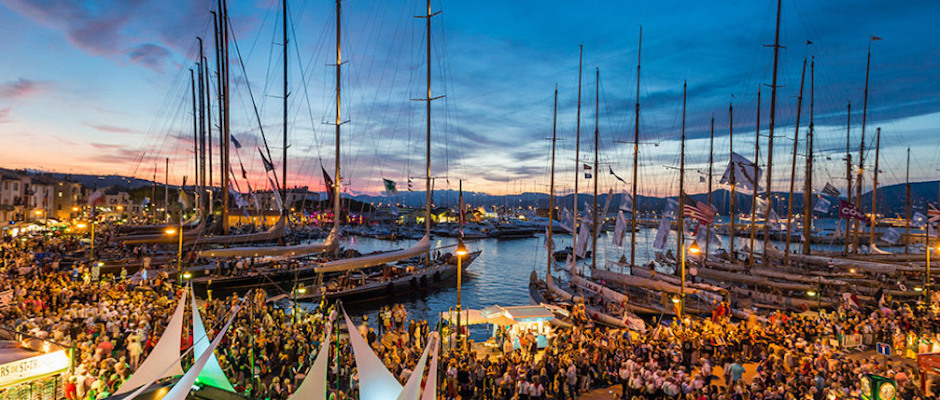 ❐ Les Voiles de St. Tropez


---
Long story short. Attending any of these sailing events will provide you with an unforgettable experience. From the sight of the stunning classic yachts to the exhilarating races, you'll create memories and friendships that will last a lifetime. The atmosphere is electric, and the passion for sailing is contagious. The excitement, the adrenaline rush, and the thrill of being part of the action will make this a truly unforgettable experience for anyone who attends. Whether you're a seasoned sailor or just someone who loves the sea, these sailing events are not to be missed. So don't hesitate, sign up today and start counting down the days until you set sail!
Discover More and Secure Your Spot:
– Vele d'Epoca di Imperia: TBA
– Monaco Classic Week: TBA
– Regates Royales Cannes: TBA
Uncover the Details: Get in Touch Today: or fill out contact form.
---
Note about copyright: This text is copyrighted by us and you may copy and use it only with a link to our website along with a clear indication of our authorship. Thank you!
#VeleDEpoca #MonacoClassicWeek #RegatesRoyales #SailingPassion #ClassicYachtElegance #TimelessSailingBeauty #YachtHistoryAlive #ThrillingSailorExperience #SailingEnthusiastCommunity #ExpertSailorShowcase #CoastalTownExploration #YachtRestorationMarvels #SailingSpectacle #HistoricYachts #ClassicSailing #CoastalAdventures #NauticalNirvana #SailorsParadise #MaritimeMagic #OceanicOpulence #VeleEpoca #MonacoClassicWeek #RegatesRoyales