What is Shared Yacht Ownership, and What Are the Pros and Cons?
In general, shared yacht ownership is not a new concept. However, if you are thinking about owning a yacht for the first time, you may not know it is possible.

The concept of yacht sharing is quite simple in principle. The annual operating expenses of a yacht are shared by several owners. It is free for yacht owners to use their yacht for a certain period, but they must pay for fuel, harbor fees, and catering themselves.

Sharing a yacht has many advantages, but there are also some downsides. In this article, we will examine the pros and cons of investing in shared yacht ownership. With the information provided here, you should be able to choose the best option to suit your specific requirements.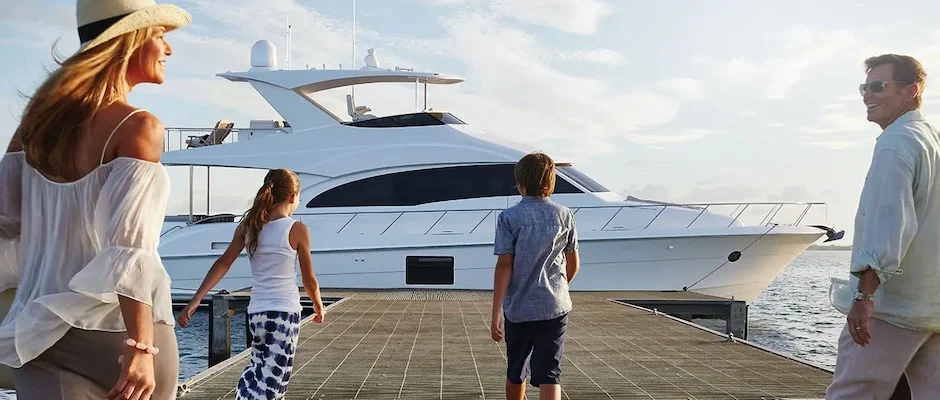 ---
Yacht sharing: Is it a good idea?
Ownership of a yacht through yacht sharing, also known as fractional yacht ownership, is an easy, cost-effective way to own a yacht. There is no way around the fact that the cost of owning a yacht is outrageous, you cannot avoid it. By purchasing a yacht through a yacht share network, you drastically reduce the cost and hassle of owning and operating a boat.

Fractional boat ownership may be an excellent alternative to buying a yacht if you wish to reduce the overall cost and stress associated with yacht ownership.

We need to stress that yacht sharing is different from time sharing. A timeshare is not a form of ownership. This is only a license to use for a specific period of time. You no longer have any rights after the contract expires. If you own a part of a yacht, you will receive title papers reflecting that ownership. If you wish, you can sell or transfer your ownership share.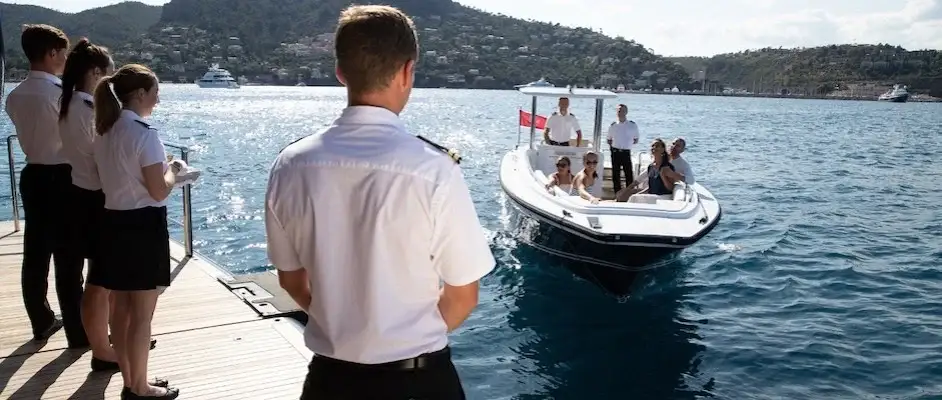 ---
Fractional Yacht Ownership: How Does It Work?
The cost of buying a boat through a fractional yacht ownership scheme is basically divided among all boat owners in the scheme. It is usually split among eight owners, which means each buyer pays a fraction of the total cost. The maintenance costs of the yacht are also shared equally, reducing the overall cost. With this method of buying a boat, you can significantly reduce the cost of yacht ownership, along with the hassles associated with owning a boat outright. Upon purchasing yacht shares, you have access to the boat for a certain number of weeks every 12 months.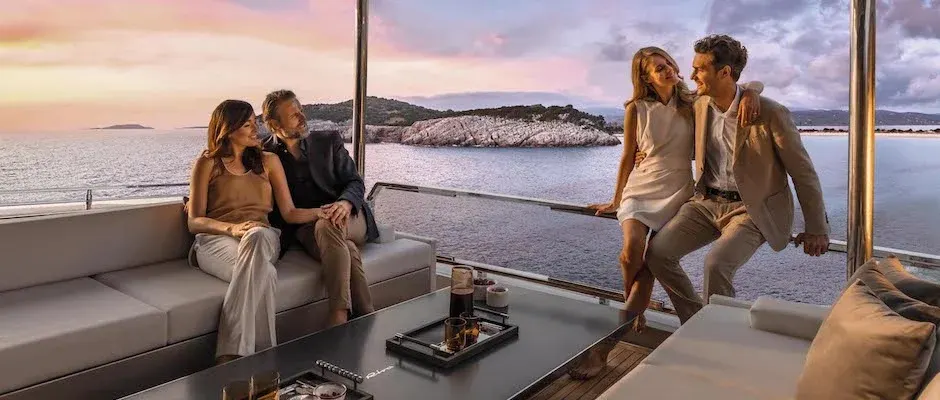 ---
How do I get my weeks?
Transparency and fairness are essential components of an awarding process. Particular attention should be paid to this if you own fewer shares than another shareholder. This is why Noblesse Yachts developed a unique app for its rotation process that simplifies and clarifies the allocation process. As well as viewing scheduled and unscheduled maintenance, real-time financial information, and much more, this app gives you access to a bunch of information and easy-to-use applications, such as;
Possibility of swapping weeks
An easy way to exchange weeks with another Co-Owner from another yacht
Earning revenue by chartering out unused weeks through the Noblesse Yachts' charter management by simply pushing a button
Even possibility is given of swapping shares between co-owners of different yachts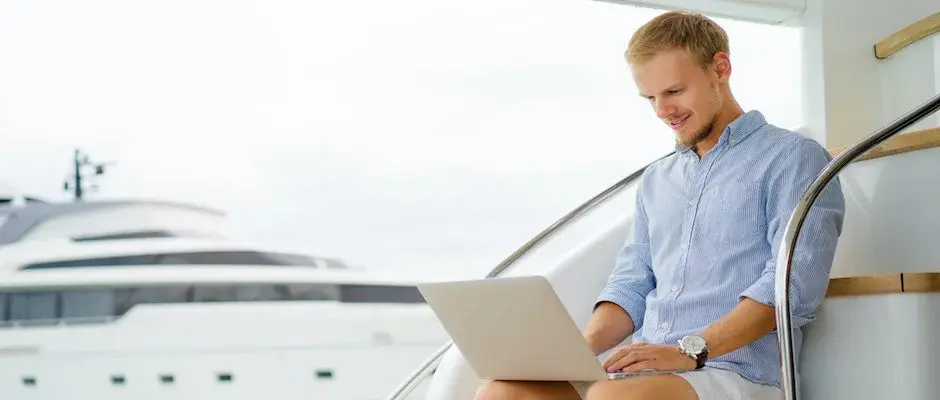 ---
Shared Boat Ownership: How Much Does it Cost?
Shared boat ownership costs are solely determined by the price of the boat at purchase. As an example, consider a boat with a cost of € 4.8 million. The initial cost would be € 600.000 instead of € 4.8 million since you would be paying 1/8 of € 4.8 million. Thereafter, you would need to pay for maintenance, which typically accounts for 10 percent of the boat's price.

As we now know how fractional boat ownership works, let's look at its pros and cons.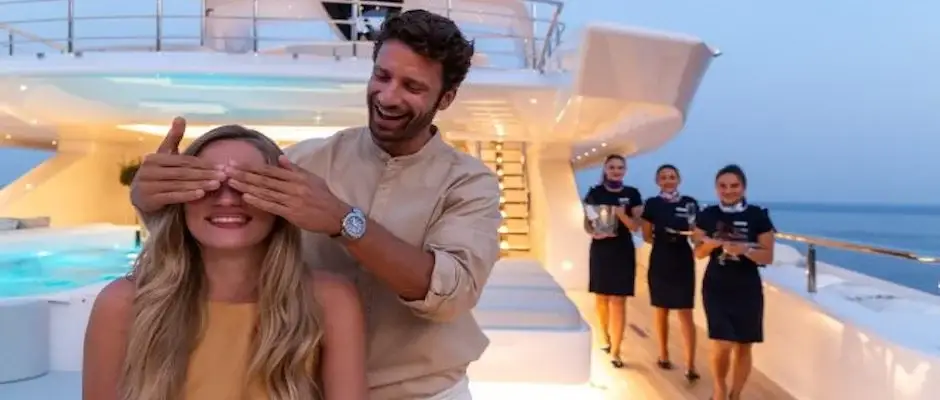 ---
The benefits of fractional boat ownership
Easy and hassle-free
Shared yacht ownership offers the advantage of hassle-free ownership, which is one of the major benefits of buying a yacht through a yacht share network. Purchasing into a yacht share community is seamless and stress-free because the boat share company manages everything. They take care of taxes, surveys, and service records. Moreover, yacht shareowners save time and energy by avoiding maintenance, staffing, and other duties associated with yacht ownership.

The Latest Boats At Your Fingertips
Owning a yacht is expensive, and purchasing a modern, luxurious boat is even more expensive. Fractional boat ownership gives you access to the latest boats at a fraction of the cost.

Affordability
The affordability of shared yacht ownership is a major draw. For example, instead of paying € 4.8 million for a boat, you could pay € 600.000, thereby saving you a significant amount of money. This is essentially a way to buy into a luxury lifestyle for a fraction of the price.

Invest Confidently
You can rest assured that a shared yacht ownership agreement will result in high-quality boat ownership. Why is that? Because co-owners' testimonials can eliminate any doubts you have regarding the boat you're considering.

You might find purchasing a boat through a yacht share network to be a new concept if you've never owned a yacht before. Nevertheless, as you can see, fractional yacht share agreements offer several benefits. In summary:
A hassle-free experience
An exclusive membership
Affordability
You can buy with confidence



Thus, you will not have to share your time with other boat owners. Anyone unfamiliar with the concept of shared yacht ownership might be hesitant to purchase a boat through sharing; however, this is a very efficient and stress-free method of purchasing a boat.

Following the benefits of investing in a yacht share network, here are some of the disadvantages:


---
The cons of fractional yacht ownership
Owning a yacht together with others has relatively few disadvantages. We can, however, consider one possible drawback:

A boat that's shared
You might consider the idea of sharing a boat with other boat owners a disadvantage if you prefer to have full access to your boat at all times. In reality, however, most boat owners spend relatively little time on their boats throughout the year. Therefore, sharing a boat is more economical than buying one outright.

Signing up for a fractional yacht ownership with Noblesse Yachts gives you access to your boat for five weeks out of the year; however, you share it with seven other boat owners. Every owner has an assigned time set in advance through our unique App.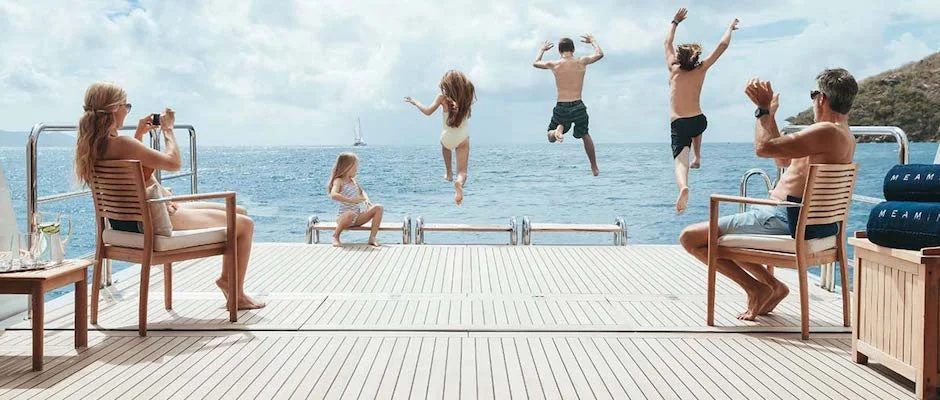 ---
Conclusions
It is expensive and often stressful to buy a boat outright. By investing in a fractional boat ownership agreement, you will not only reduce your costs but also eliminate the hassles that come with sole ownership. You can also enjoy all the benefits of owning a yacht. In this case, the pros outweigh the cons when it comes to investments.

Do you want to learn more about fractional yacht ownership? Contact us today! We are at your disposal for any questions you may have.
You imagine – we create! Noblesse Yachts ® 2022
Also check out our Youtube-Channel.