Besides beautiful beaches and a rich marine life, the region boasts ancient cities, a unique cuisine, and many other attractions. The Mediterranean region also sits at the crossroads of history's most important human civilizations. And the weather is friendly for people seeking a good vacation. All these issues make the Mediterranean region one of the best in the world for chartered cruises.
Are you looking to charter a yacht in the Mediterranean but still unsure of what to do next? Worry not.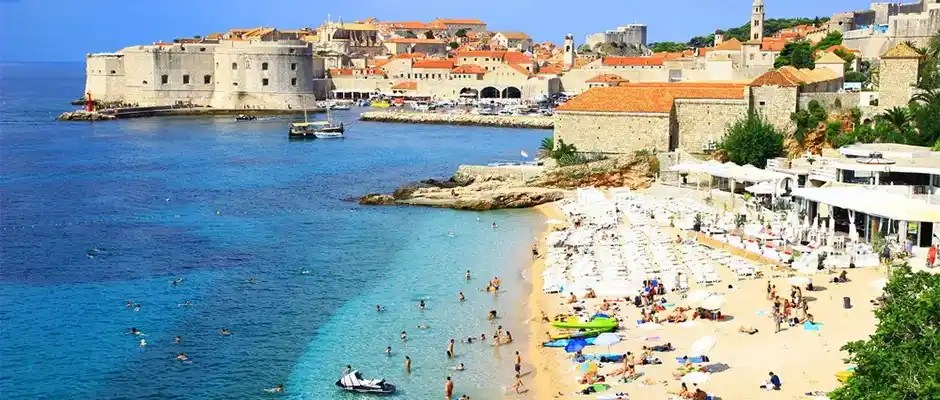 See for yourself why the Mediterranean is one of the most sought-after charter regions in the world. We will explain why many people choose this region for boat and yacht chartering. Before we dig deeper into why the Mediterranean is a great region for a boat charter, let us first describe important terms in the boat charter business.


---
What is a Yacht, and what is a Boat?
The word "yacht" is normally used to describe larger boats involved in recreation and luxury. Yachts are equipped with enough resources for longer cruises. They are fitted with sleeping quarters for long cruises and luxury. Yachts house some high-end facilities such as wine cellars, executive kitchens, and other luxurious inclusions. Yachts are classified according to their make and the purposes they serve. These classifications are:

Motor yachts
A motor yacht offers comfort, style, and plenty of room to relax no matter what the weather outside is like. It is not uncommon to find motor yachts with theaters, gyms, swimming pools, and other amenities; some even come with helipads for easy access to distant locations. Water toys are unique to each yacht, often including tenders, jet skis, wakeboards, paddleboards, inflatables, and scuba gear.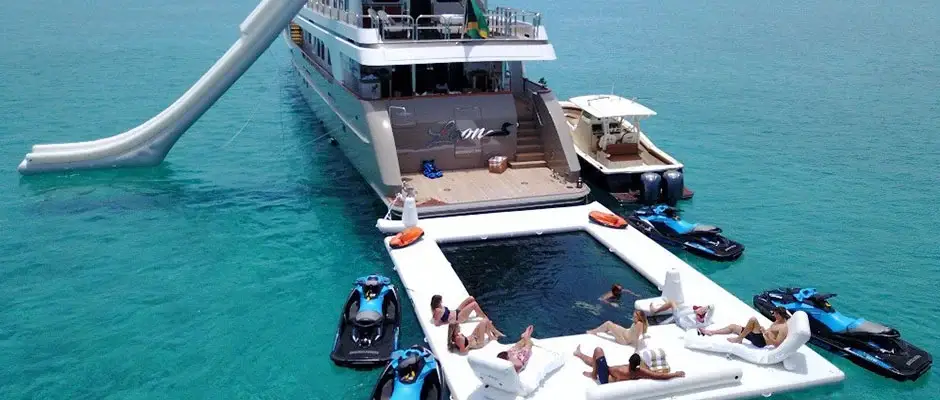 Sailing yachts
It is a truly exceptional and thrilling experience to charter a sailing yacht. From a crew of sailors who are knowledgeable about sailing and maneuvers, you have an excellent opportunity to learn.
Although wind-powered yacht rides are fantastic, jet skis and other large watercraft might not always be accessible. Because sailing yachts are constructed differently, they have fewer storage options.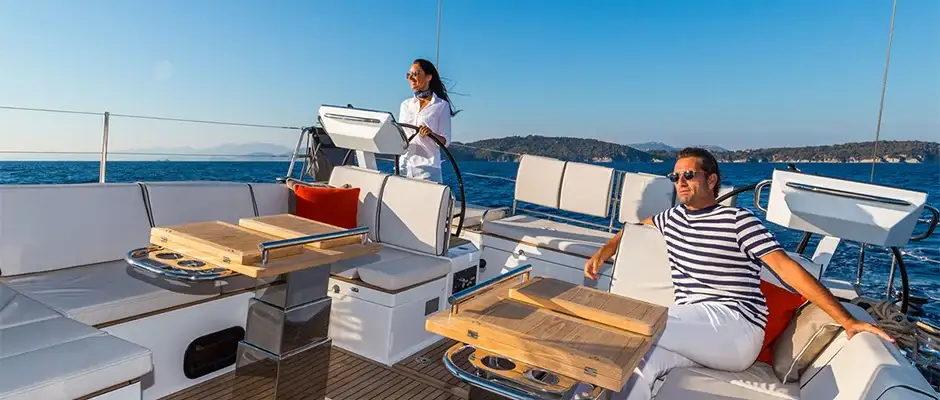 Motorsailer
In addition to providing a distinctive sailing experience, motorsailers combine the luxury of a motor yacht with the adventurous aspects of sailing. There is no doubt that set sail sailing will appeal to those seeking pleasure or excitement thanks to its leisurely pace and powerful power. It is often the best option to rent a motorsailer for your next intimate gathering or moderately sized party with family or friends.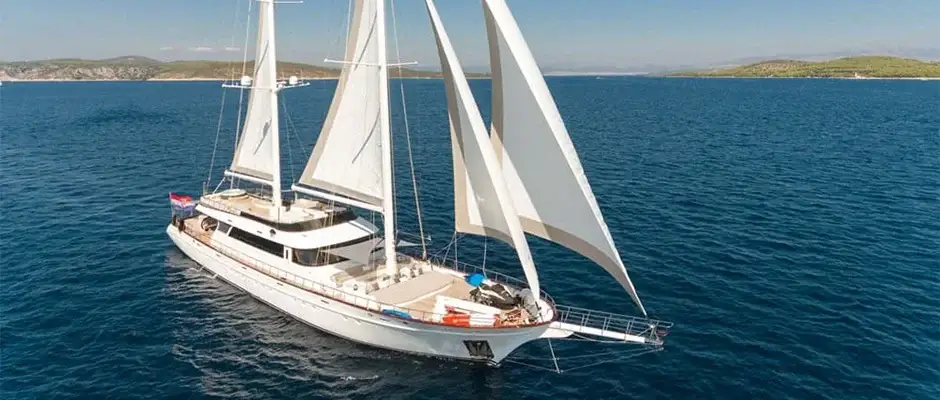 Gulets
The typical design of a gulet is a two-or three-masted wooden sailing yacht with a motor that ranges in size from 14 to 35 meters, much like a motorsailer. They were primarily built in the coastal areas of Bodrum and Marmaris, which are located on Turkey's southwest coast. Today, identical vessel types can be seen all across the eastern Mediterranean.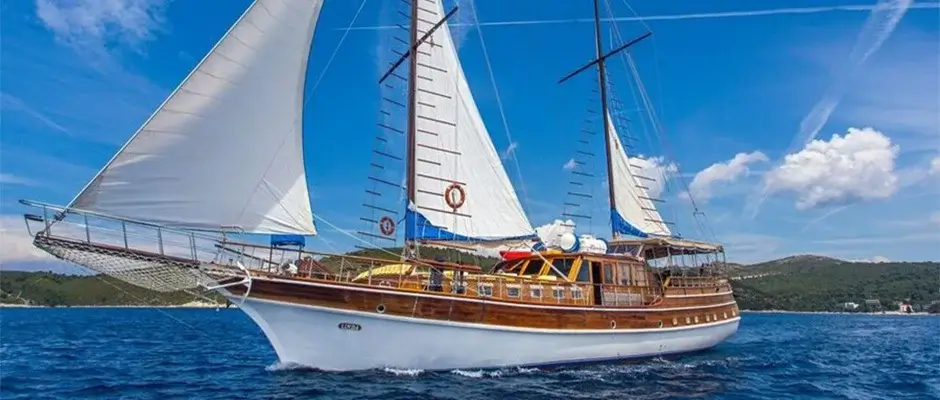 You might have taken notice when you occasionally heard phrases like "superyacht" or "megayacht." Both phrases are used synonymously. However, some people who make the distinction place a strong emphasis on size. Superyachts are boats between 24 and 60 meters in length, while the smallest megayachts usually start at 60 meters. Mega yachts typically have a larger crew in order to maintain the boat and deliver superior service.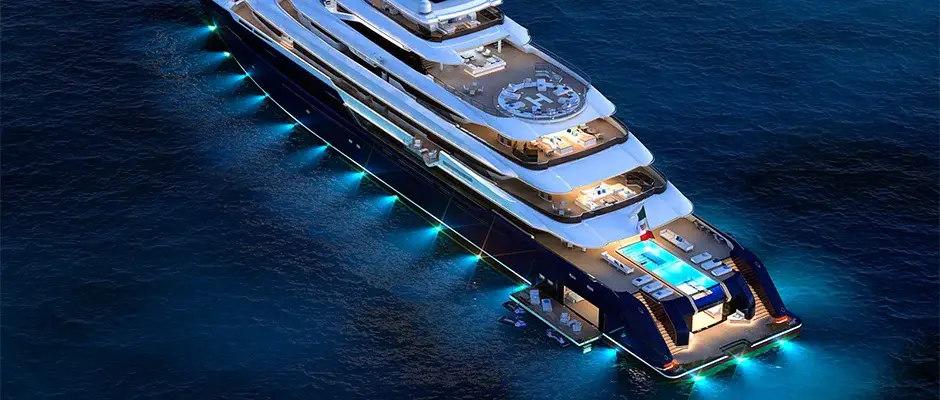 ---
What Is The Difference Between A Yacht Charter And A Boat Rental?
Yacht rental and boat charter are used interchangeably, but these terms differ slightly. A boat rental is when you rent a boat for a very limited duration, typically an hour or an afternoon. When you charter a yacht, you take it for more than a day. Let us learn more about yacht charters in the Mediterranean.

Bareboat Charter
In a bareboat yacht charter, you rent the boat without a crew. You sail all by yourself. Bareboat yacht charters are ideal for experienced sailors who seek an adventurous experience out on the sea. Bareboat charter companies typically require you to have experience in sailing and a deposit of an insurance policy. Individuals own bareboat yachts. Local charter companies manage them. 

Crewed Charter
As the name suggests, a crewed charter is where you are provided crew for the duration of your charter. The crew is responsible for cleaning and cooking during your entire rental duration. The crew also handles the sailing for you. And the crew is familiar with the local topography. A crewed charter is ideal if you enjoy privacy and luxury.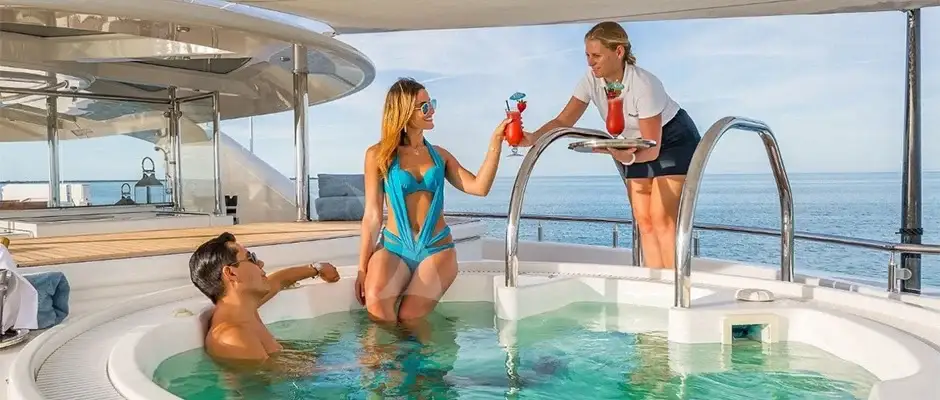 ---
When Is The Best Time To Get On A Mediterranean Charter?
Are you concerned about the right time and season to charter a yacht? Summer is the ideal season to charter a yacht in the Mediterranean. Mediterranean summers are hot and dry. You enjoy the region's serenity when the weather is calm, and the water is still. The Mediterranean charter season runs from April to October, with July and August being the busiest months. A yacht charter during the early summer is ideal for those who enjoy their privacy and quiet. 


---
How Much Does A Mediterranean Yacht Charter Cost?
The cost of a yacht charter depends on the size and design of the yacht, charter destination, local taxes, and the base cost. Yacht charter prices are also dependent on the season. In the Mediterranean, charter prices are higher during peak season. The highest prices are recorded in July and August. Yacht charters in the Mediterranean typically cost between €20.000 (approx $21,000) to €1.500.000 (approx $1,580,000) per week. If you want to calculate the cost of the entire charter, you can contact Noblesse Yachts for a quotation.


---
Why Should I Choose To Charter A Yacht In The Mediterranean?
The Mediterranean boasts some of the world's most popular luxury yacht charter locations. You will experience breathtaking views, a rich history, and diverse cuisine. The Mediterranean has numerous luxury yacht destinations to keep you excited for your entire yacht charter. Here are some reasons why you should charter a yacht in the Mediterranean.

A rich Cuisine
You will get the best dishes from legendary Greek, Italian, and French recipes on a Mediterranean yacht charter. Don't forget to relish the Rissoto while you are at it. Portuguese, Maltese, and Spanish dishes will make you spoilt for choice.

Breathtaking Views
The Mediterranean Sea offers one of the most splendid views you will ever experience. The region experiences mild winters and hot summers, so the weather is less likely to interrupt all those blue skies and clear ocean views. The Mediterranean is a utopia of beauty, especially for photographers. In this region, every snap is worth saving. 

Rich History
The Mediterranean was at the core of the Roman and Ottoman empires, two of the most dominant dynasties in world history. You experience the region most crucial to the dawn of western civilization. If you love history, this is the region for you.

Charming People
Mediterranean people are warm and welcoming. It is easy to converse with local people wherever you go in the Mediterranean. 

A mix of Culture
With three continents within reach, you get to experience a myriad of different cultures. You can enjoy a Turkish experience today and head for Italy the next day. A Mediterranean yacht charter will offer a lot more than you expected.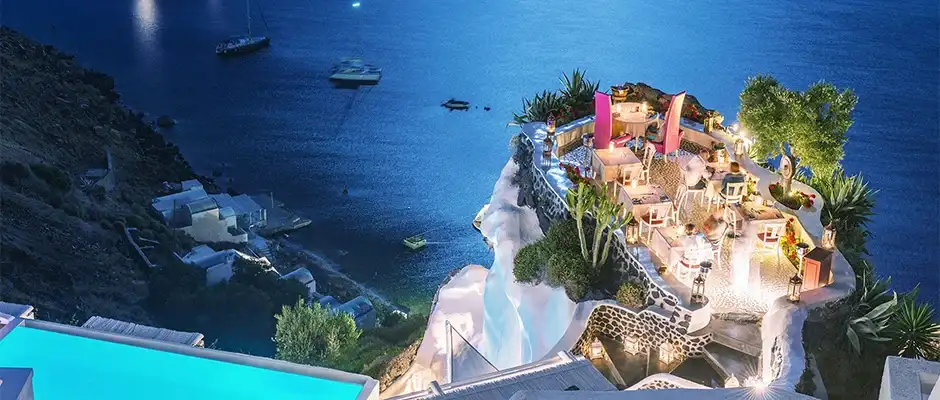 ---
How To Book A Mediterranean Yacht Charter
To book a yacht charter, you must contact a charter company operating in the Mediterranean region. Noblesse Yachts has been offering unique charter experiences for more than 30 years across popular destinations in the Mediterranean region. Noblesse Yachts has an excellent record as a yacht chartering company in the Mediterranean region. You can visit the Noblesse Yachts website to learn more about our offers on our yacht charters.


---
Which Are The Most Popular Charter Destinations In The Mediterranean?
The Mediterranean offers a variety of charter destinations that will wet your adventure appetite.

Croatia
Croatia is slowly becoming one of the best charter destinations, and we can understand why. It is not as crowded as the other locations on this list, meaning it is yet to be discovered by many yachters. Croatia has a lot of beautiful islands that will steal your heart. The historical city of Dubrovnik is a go-to attraction for any reveler who chooses this charter destination.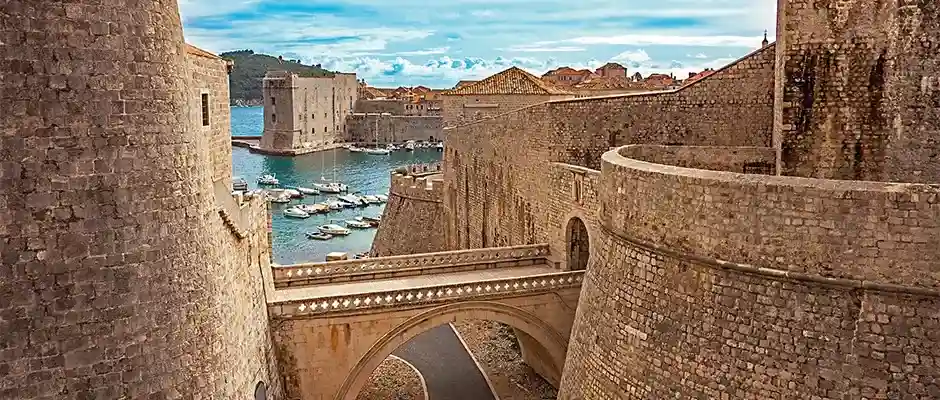 Montenegro
Chartering in Montenegro is an exciting experience. It is situated close to Dubrovnik on the southern Adriatic coast. A lovely, forested interior surrounds a number of beaches and coves. The Adriatic has a very pure and beautiful tint of green in the sea. Get away from the mass tourism and explore the charming old beach towns where Greeks, Romans, Byzantines, Venetians, and Turks have all gazed out to sea.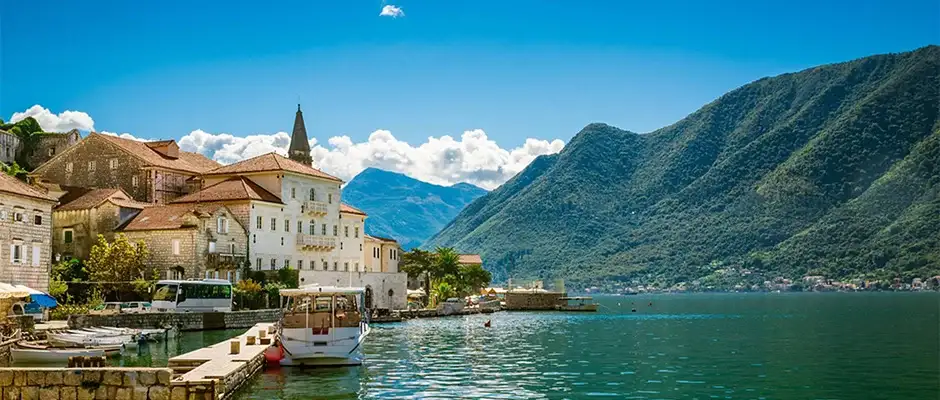 Sicily and the Aeolian Islands
Beautiful beaches and rich history would hardly summarize what these islands offer. Enjoy the beautiful fishing villages and marvelous Italian architecture when visiting these unique islands. The volcanic landscape offers breathtaking views of the Sicilian islands. Take a bath in the legendary volcanic mud saunas.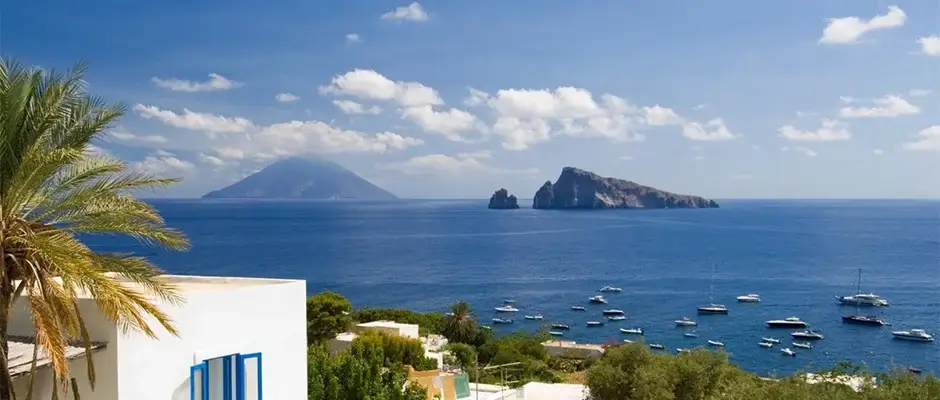 Corsica
Do you wish to engage in the street life of a classical French town? Corsica is the place for you. The old towns and rich mountain scenery captivate you to explore this island.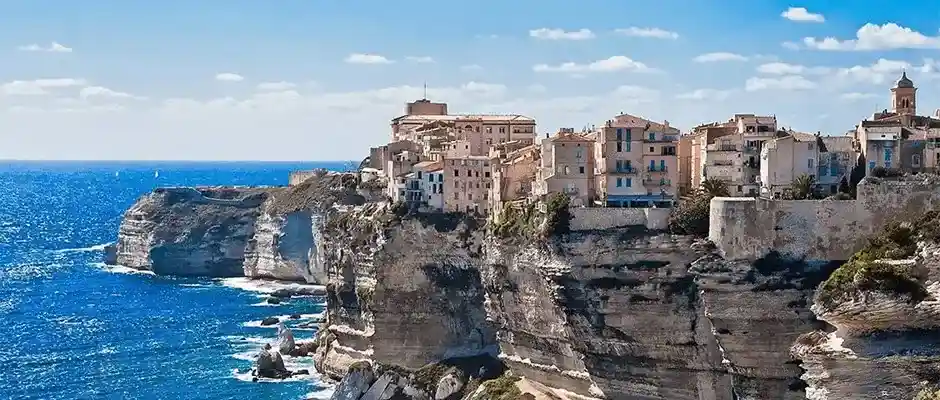 Malta
Many revelers regard Malta as a stopover on their way to Sicily and the Aeolian Islands. It boasts serene diving spots, beautiful beaches, and some privacy as it is less visited when you compare it with other stops on this list.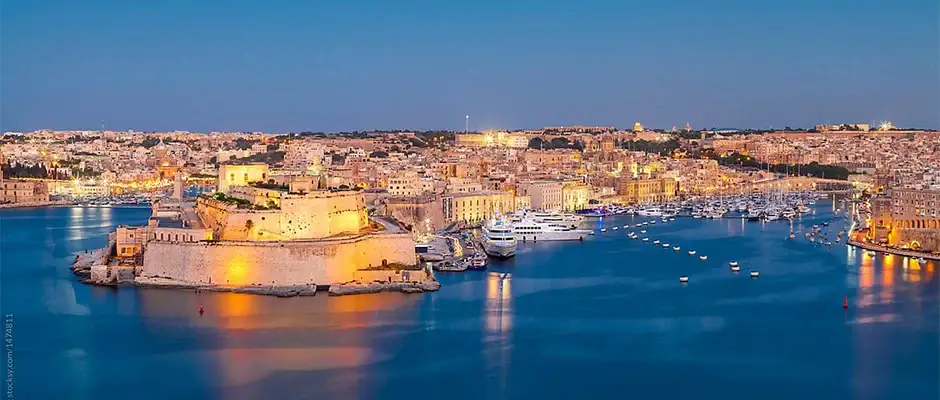 Balearic Islands
The Balearic Islands offer some of the world's most beautiful beaches. Spain is known for its wonderful beach and sun vacations. Ibiza, Mallorca, Menorca, and Formentera are the four islands you can visit to uncover tidbits of paradise. The Balearic Islands are a terrific destination to charter a yacht. From May through October, the weather is warm, dry, and sunny, and the mild breezes (brought by the North) make for peaceful navigation.
The French Riviera
The French Riviera is the most popular of all the destinations on this list for several reasons. The French Riviera hosts spots like Antibes, Nice, Cannes, and Monaco. It hosts the grandest parties, excellent cuisine, and the best yachting hubs. A Mediterranean charter is not complete without a stop at the French Riviera.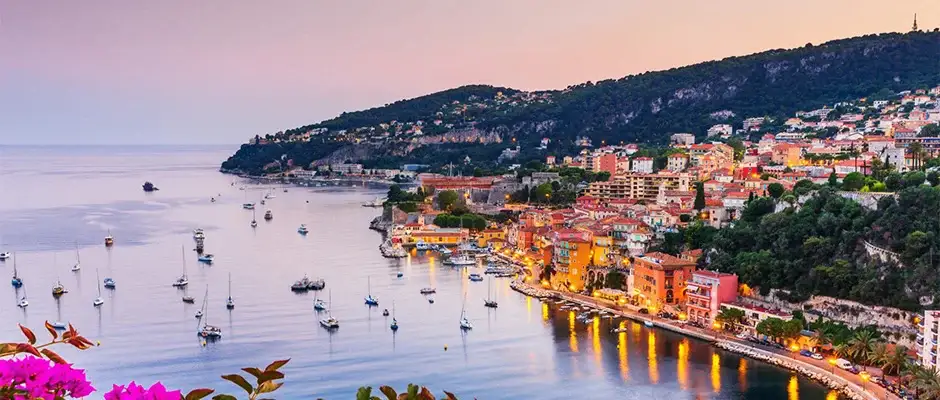 Amalfi Coast
The Amalfi stretch has iconic tourist destinations and beautiful Italian towns such as Naples, Positano, and Pompeii. Enjoy delicious Italian dishes and get lost among the people from beautiful Italian villages.

Greece
After the United States of America, Greece has the ninth-longest coastline in the world. So set sail for a yacht charter around the Greek islands. Along that vast coastline, you are guaranteed to enjoy hundreds of points of interest with a huge diversity. From urban cityscapes to picturesque villages perched on rolling green hills or overlooking sharp crags and canyons.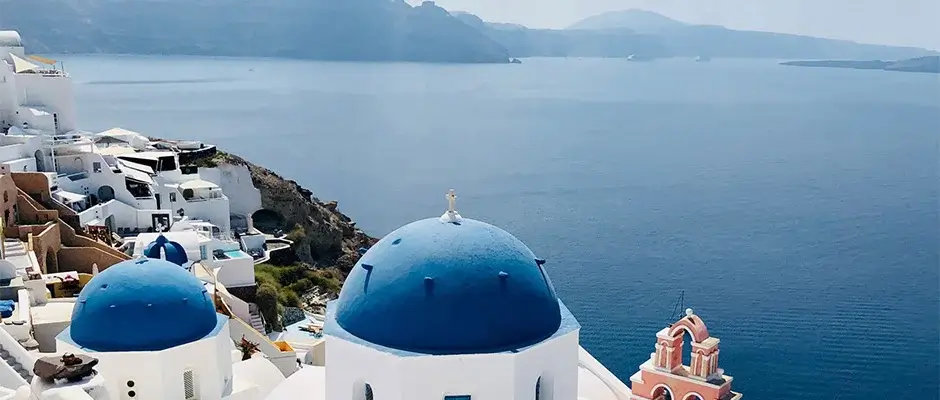 Turquoise Coast
One of the gorgeous spots in Turkey is the Turquoise Coast. Yachters adore it so much. Given its position, the seaside is a site where you can encounter a variety of civilizations. Visit the lagoons at Oludeniz and Fethiye, and enjoy scuba diving in the clear waters of the other many lagoons around the shore.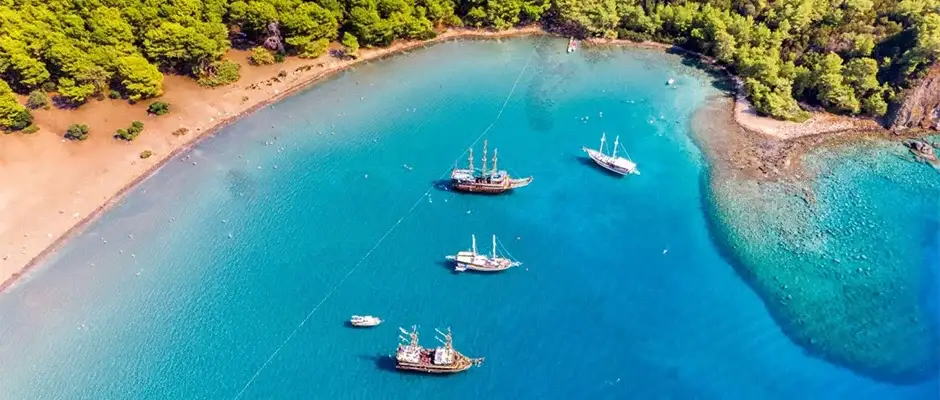 ---
Has The Mediterranean become a Destination on your Bucket List? Good!
You will have the exceptional chance to have a vacation with astonishing variety and diversity, not only in style, sights, and entertainment but also in location and beauty. At the same time, you relax in the comfort of your bespoke luxury yacht charter with Noblesse yachts. 

Additionally, you have the chance and choice to cruise safely to any other Mediterranean nation you like under the protection and security of the EU maritime zone. Nothing will demand your attention other than your happiness and fun!

24/7 at your service. For more information read our FAQ-Section or email us:
Take a look at our YouTube channel for more great videos.