Rustic villages and seductive seas
Unwind in luxury with serene scenery.
Corsica is a real allrounder: sugary soft beaches, deliciously warm cerulean-blue waters, expansive granite mountains, and pretty clifftop villages. The sun-drenched island boasts a mesmerizing mix of Mediterranean vibes emanating from French and Tuscan influences. Traveling by superyacht is the best way to truly uncover Corsica, the island riddled with caves and coves accessible only by sea and crème-of-the-crop secluded beaches. UNESCO World Heritage Sites, like lighthouses and vineyards, line the coastline and add to the region's charm.
No other Mediterranean yachting destination combines striking volcanic terrain, unbelievable wildlife, and an enduring connection to Napoleon Bonaparte quite like the island of Corsica. Rugged mountains and deep river gorges await yacht adventurers looking to indulge in the 300 scenic beaches and breathtaking scuba dive sites along the coast. Dive into the heart of the Scandola Nature Reserve and sail to the edge of the colorful Bonifacio cliffs. Explore the Gulf of Porto, a UNESCO World Heritage Site, or the ancient citadel in Ajaccio.
Sailing a luxury yacht into Corsica is the perfect way to approach the towering cliffs, stacks, and arches for a view few other vacationers can ever hope to experience. Calvi, Ajaccio, and Bonifacio are popular for yacht-goers.
Exceptional highlights for your Corsican holiday include beach-hopping, swimming with dolphins, road-tripping around the island, hiking the GR20, and scuba diving the wreckage of the B-17 bomber.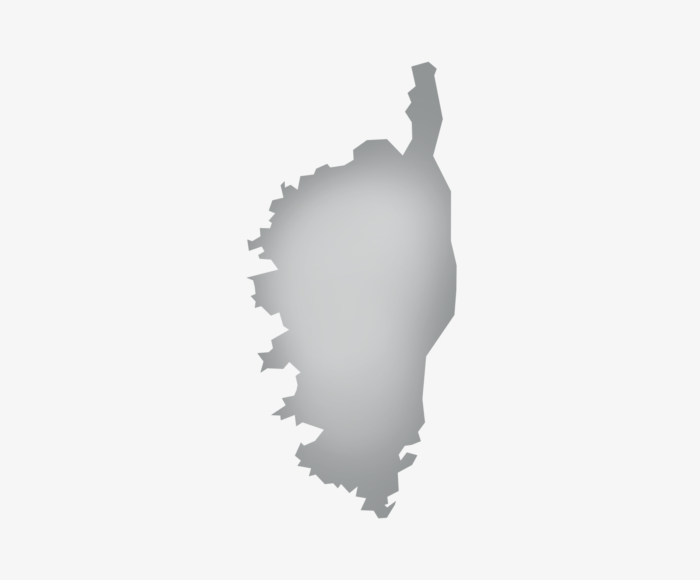 Featured Yachts and other Destinations you might enjoy.
Do you want to explore more of the Mediterranean, the Adriatic, or the Balearics? Have a look at our featured yachts and find the most suitable destination for your luxury getaway.
We understand that it might be hard to choose which yacht or destination fits best to your needs. With our 30 years of charter experience, we are more than happy to assist you with any open questions.