Successful executives know that any corporate event needs to be noteworthy and stand out from the crowd. Choosing a unique and memorable location is essential for the success of your event. Whether you're hosting important clients (arranging meetings, tracking negotiations, signing contracts, presenting new products, etc.), organizing a conference, promoting a brand, or providing staff training through seminars or team-building exercises – with a luxury yacht, you can ensure that the essential elements of a smoothly-run event are in place and welcome your guests to a relaxing world away from the traditional business setting.

A Quayside event is not only perfect for hosting corporate events, though – they are a bucket-list experience for every Formula 1 Fan, movie lover, or, night owl.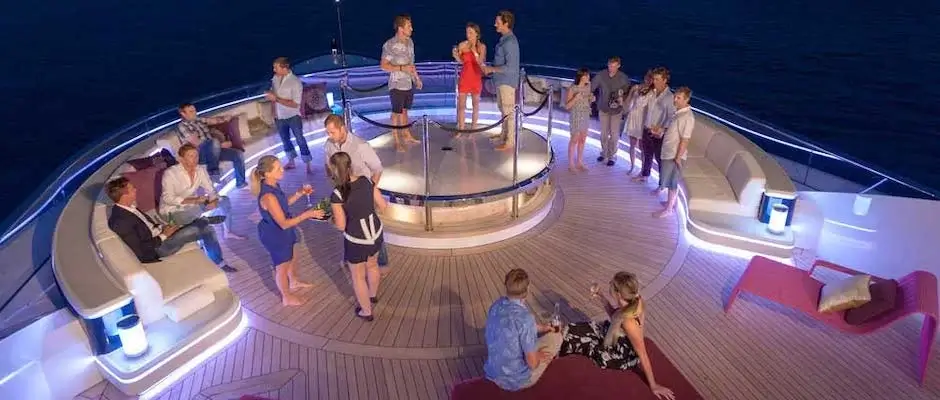 ---
How to maximize your Event's impact
Is there a better way to experience such a significant event than from the decks of a luxury yacht? The possibilities are endless. You can organize your private trackside party and watch the best of Formula 1 compete for the top spot at the Monaco Grand Prix, Singapore Grand Prix, or Abu Dhabi Grand Prix. At the Cannes Film Festival, you can host a glittering party to honor your favorite Hollywood stars and create an unforgettable event for your charter group.

Browse our unique collection of yachts that the Noblesse Yachts crew has hand-picked from our experienced team.


---
What is a Quayside Event?
During a Quayside Event, the yacht is docked in the harbor, like a hotel on the water. It can be entered and left at any time. The crew makes sure that only people with permission board the ship.
It's no coincidence that the most well-known locations on the French Riviera draw events, congresses, and gatherings of all types. Cultural and sporting events have become synonymous with places like Cannes and Monaco.
When you schedule your VIP event around internationally notable events, your guests feel exclusive and part of the action. It also provides a rare opportunity to improve your press relations and have your event covered by the media.

Here's an overview of the world's most famous events.


---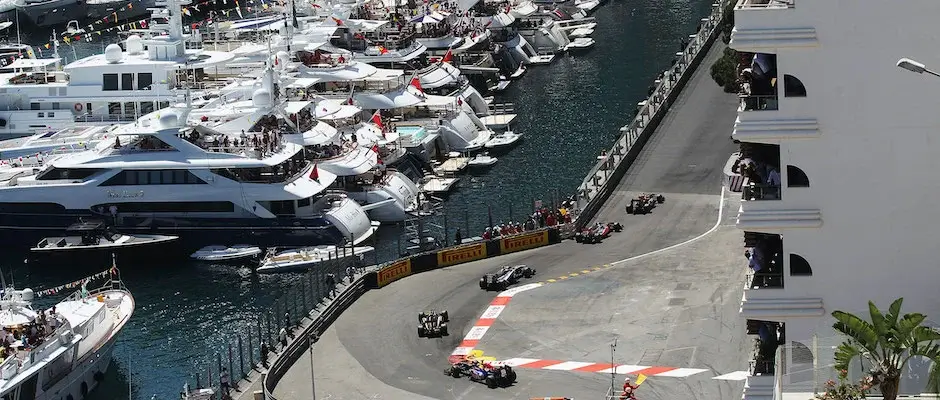 The F1 Grand Prix of Monaco is one of the most highly anticipated Formula One races each year. Every motor sports fan dreams of competing in the world's oldest and glitziest race. Prior to the Cannes Film Festival and the Carnival of Nice, the Monaco Grand Prix is arguably the biggest and most prestigious regular event on the French Riviera calendar.

Each year, it infuses the Principality with a magnificent ambiance, kicking off the summer season with a ton of private yacht parties in the marina, a very cosmopolitan vibe, and thousands of guests. The Monaco Grand Prix, the most recognizable stop in the Formula 1 World Championship, offers a variety of exciting advantages. In addition to witnessing the most prestigious race in a beautiful city, watching the race from a yacht deck during a Quayside Event is an experience your guests won't soon forget. Make your next VIP event a sparkling success with a yacht by getting in touch with us right away!

The next Formula 1 Monaco Grand Prix will be held in Monte Carlo from 25. – 28. May 2023.


---


The inaugural Monaco Grand Prix was in 1929, while the first race on the official Formula 1 calendar wasn't until 1950. Since 2000, there has also been a Historic Grand Prix in Monaco, which takes place every even-numbered year two weeks before the main event.

There were seven categories of race cars in 2018, ranging from pre-war Grand Prix cars to Formula 1 vehicles from the 1950s, 1960s, and 1970s, as well as a few early F2 vehicles and sports cars. And yes, all of these vehicles are originals – replicas are strictly prohibited, in case you were wondering.
And don't assume they're just driving around like they're on tour. These are genuine racing drivers, and once they're in the driver's seat, ego and competitiveness take over, and they really go for it, appearing unafraid of making a dent in these magnificent vehicles.

The next Monaco Historic Grand Prix will be held in Monte Carlo from 8. – 10. May 2023.


---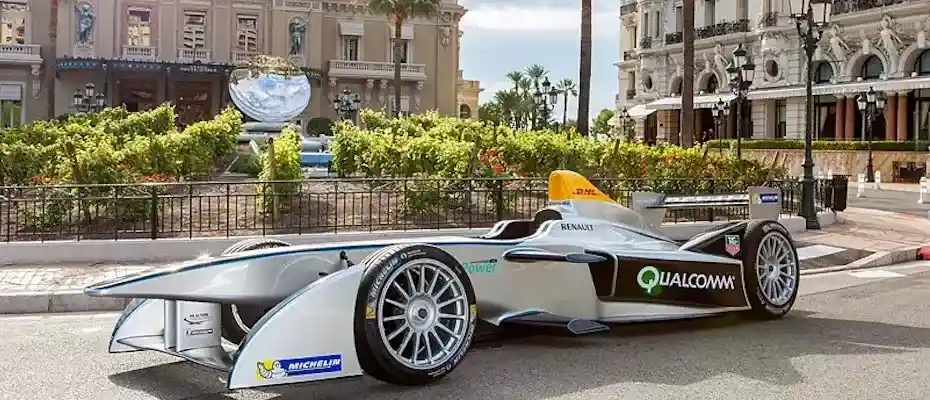 Things are a bit quieter at an Elektro GP. But if you think that's boring, then far from it. Instead, tactics are called for here. In 2015, the first electric Grand Prix – the "Monaco E-Prix" – took place two weeks before the main F1 event and runs every two years.

The difference between Formula E and Formula 1 begins with the fact that Formula E races take place on public roads rather than specially designed racing tracks. It continues with the fact that every race car is constructed using the same chassis.

However, there are some further distinctions between Formula 1 and Formula E:
All racing cars are electric (with a unified 55 kWh battery)
Only city circuits are used for the competitions
Only a 200 kW maximum power is available (272 hp)
There is not a set number of laps but a time limit (45 minutes + an additional lap)
There are no pit stops
The outcome of the race can be influenced by the fans

Although the race cars' maximum power is 200 kW, there are two ways to increase power past the limit temporarily: Fan Boost and Attack Mode.

Fan Boost
Fans can vote for their preferred driver from a few days prior to the race to 15 minutes after it begins. They can do this through the Formula E app, the official Fan Boost website, or Twitter. The Fan Boost is a one-time power boost of 25 kW for five seconds that can be engaged by pressing a button in the app. This makes viewers more actively involved in the action and gives them the ability to control what happens.

Attack Mode
On the other side, every driver can activate Attack Mode, widely known among fans as "Mario Kart Mode." The driver only needs to pass over specific portions of the circuit in order to trigger the additional 25 kW. The regions are frequently at an uneasy spot on the track, which causes the driver to lose time as a result. However, when used well, it rapidly makes up for this disadvantage.

Both Fan Boost and Attack Mode are incredibly exciting because they may completely change the course of a race in a matter of seconds. The vehicles themselves don't matter much in the E-Prix, as nearly all drivers use the same race car model. Therefore, success or failure can be determined by Fan Boost and Attack Mode, particularly when both are combined.

The next Monaco E-Prix will be held in Monte Carlo in spring 2023.


---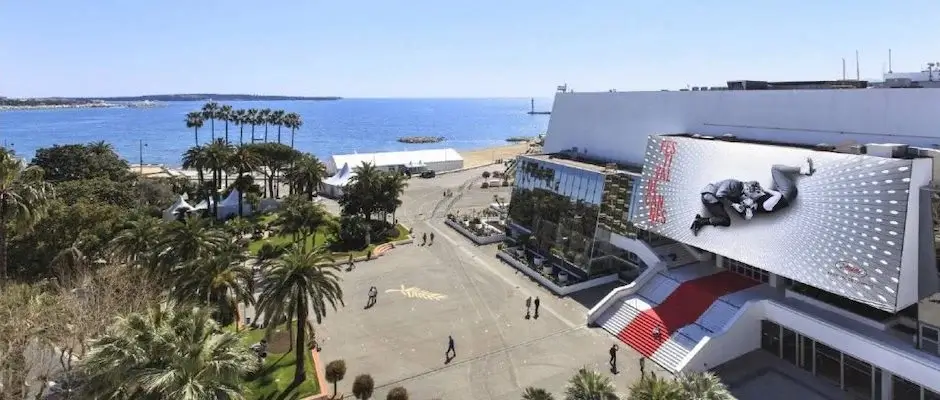 Discover the biggest film festival in the world and one of the most sought-after yacht charter destinations to draw attention to your Quayside Event. The presence of A-list celebrities can also boost the number of guests at your event. Every May, the world's most famous film festival takes place on the Côte d'Azur. To stay and entertain in style while attending the Cannes Film Festival, the ideal way to arrange for luxury lodging is to charter a superyacht nearby. Film studios, producers, and celebrities rent yachts to spend the Festival in style and comfort. A luxury yacht will typically moor directly next to the Palais des Festivals Cannes, where all formal presentations are held.

Meanwhile, parties and screenings are held all over Cannes at high-end hotels, on the beaches, and, of course, among the finest yachts in the world, which are gathered in the renowned old port next to the Palais. Since the Festival's inception in 1946, yacht chartering has been popular, and it continues to be the most glitzy setting for brand promotion during this high-profile event.

A luxurious yacht becomes the perfect base for businesses during the Cannes Film Festival, providing easy access to all the major events and excellent branding opportunities in this remarkable setting. Daytime events on the yacht include private films and meetings, with meals served by the experienced crew. By night, the yacht transforms into a stylish location for holding cocktail parties, formal dinners, and other events with a premier club's amenities.

Check out a few charter yachts available for such an Quayside Event for the Cannes Film Festival, or contact us to receive a full list of available yachts.
However, berths are rare during the event, and permission from the port is needed months in advance.

The next Cannes Film Festival will be held in Cannes from 16. – 27. May 2023.


---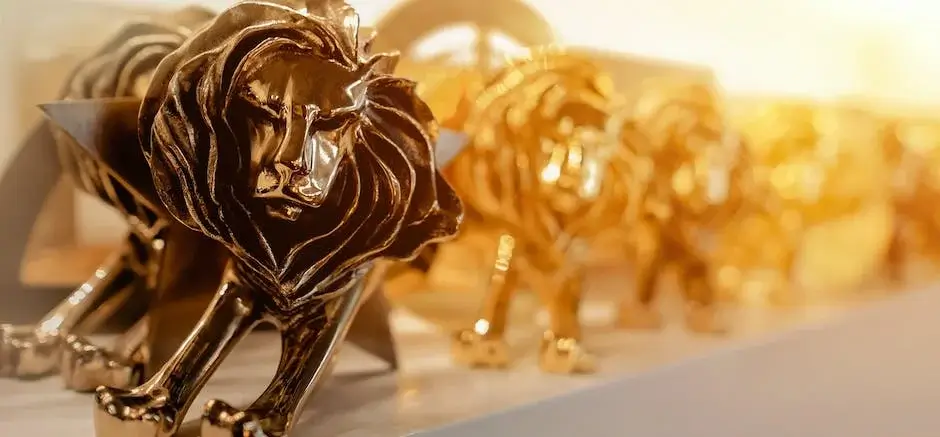 One of the most sought-after awards in marketing and creative communications is the "Cannes Lions". Since 1954, this International Festival of Creativity has championed creative quality in an effort to establish itself as the acknowledged benchmark for creativity that encourages development. Industry professionals who succeed at the Festival join the elite around the globe.

Over 40.000 entries worldwide are displayed and judged every year at the Festival. The highly coveted Lion trophy is awarded to the winning companies in recognition of their innovative and creative work in the following categories: film, print, outdoor, interactive, radio, design, product design, promo & activation, film craft, mobile, branded entertainment, and integrated advertising. It is the most prestigious worldwide yearly advertising and communication award.

The Cannes Lions is also the only international gathering place for experts in advertising, communication, and marketing. Anyone active in brand communication must attend Cannes Lions since it is the premier event for networking and education each year. Nine days of exhibitions, films, seminars, workshops, and master courses led by eminent international business figures are attended by approximately 15.500 attendees from 94 countries.
award.

The Yacht Pass
The Yacht Pass for the Cannes Lions features front-row seats, opulent lodging, unmatched brand visibility, and a personal guide. There is no better ticket than the Yacht Pass for those who want to be at the center of the Cannes Lions International Festival of Creativity.

This exclusive offer includes:
A local team of professionals who can assist you in planning your onboard activities
A prominently decorated yacht with your branding as a floating advertisement
Consider sleeping on your private yacht in the port of Cannes while the waves gently lull you to sleep – no need to book hotel rooms
The berth is conveniently located in a posh neighborhood just a short distance from the Palais

Additional advantages:
Airport taxi prices operate with a fixed price
Free Wi-Fi available around the city
Smartphone app for the Festival
Access to the Festival Fringe, Connections Lounge, and Sponsored Cabanas
Daily networking cocktails during Happy Hour

Contact our staff via for any information. We will also gladly inform you about:
The way a Yacht Pass will function for you and your group
The yachts available for hire
Plan all of your needs for a seamless Cannes Lions event, including branding, cuisine, decorations, and AV equipment

The Yacht Pass costs €27.875 + TAX. (2022) But if you If yo deal with companies in Monaco, you may be able to claim a VAT refund.

Warning: There is only limited capacity for the charter of private yachts docked at the center of the Cannes Lions Festival, and they tend to fill up quickly for above mentioned reasons.

The next edition of the Cannes Lions will be held in Cannes in spring 2023.


---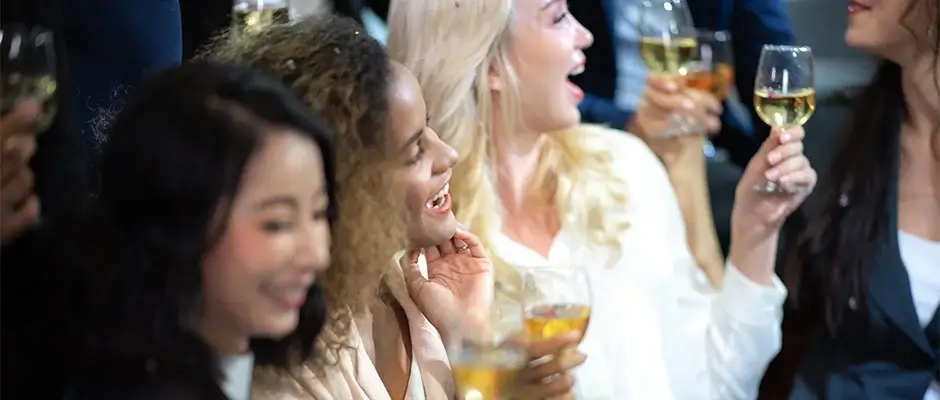 The premier international conference for top decision-makers in the international real estate business is called MIPIM. (french for Marché International des Professionnels de l'immobilier)

First established in 1990, MIPIM gathers the most influential property players from a wide range of residential, office, retail, sports, and industrial sectors. The world-famous yachting mecca of Cannes offers all attendees four days of learning, networking, and transactions.
This yearly event, which takes place at the Palais des Festivals in Cannes, is the most effective way to market your company and present your concepts to more than 1.600 architects, 2.700 exhibiting companies, and 4.900 investors from over 90 different nations.
Get some of the finest yachts in the world for your Quayside Event for meetings, receptions, parties, dinners, and delegate accommodations. A yacht charter in the renowned Old Port near the Palais des Festivals is the perfect location for this thrilling event.

Thanks to our experienced Cannes event manager, we can masterfully prepare your very private event. For the entire duration of the event MIPIM, our expert will be at your service, handling all your paperwork, transfers, itineraries, party plans, and much more. Contact us via to quickly secure your spot!

The next edition of the MIPIM will be held in Cannes from 14. – 17. March 2023.


---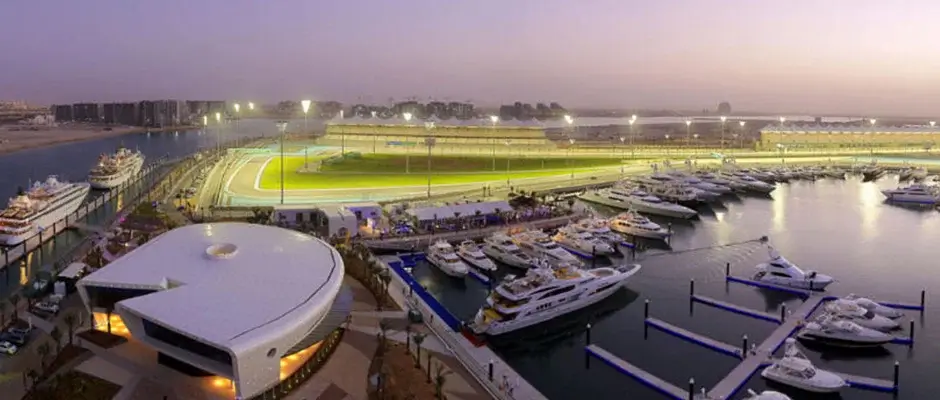 Have you ever been to the F1 in Abu Dhabi? Can you believe that more people are tuning in every year than for the NFL Super Bowl? The Abu Dhabi Grand Prix has advanced to a premier event on the Formula 1 calendar since its outstanding 2009 debut. Every year, more than 50.000 spectators travel to Yas Island in Abu Dhabi to see the Formula 1 World Series championship race.

As the Middle Eastern sun starts to set, racers accelerate through 55 laps, and the event concludes with a stunningly lighted blur of the most outstanding supercars in the world against a starry night sky.The UAE-based event shares the Monaco Grand Prix's reputation for its post-race extravaganza. Included is access to a series of post-race concerts at du Arena, featuring top-tier performers every night with ticket admission and marina tickets. Famous artists from the past include Beyoncé and Prince. The best clubs in the city also increase their nightlife options during race week, and several renowned pop-up nightclubs that follow the competition worldwide make Yas Island their home for the weekend – the famed Amber Lounge is one of them.

You can charter a superyacht and use it as an observation platform or take in the electric atmosphere for the duration of the race, thanks to the availability of "track view" and "non-track view" berths. Luxury charter yachts can serve as an ideal getaway or an opulent party hub when the trackside action has concluded.

Grab your next Abu Dhabi F1 superyacht early to avoid missing out on the most exciting sporting event in the UAE. Contact us for here or write us an for additional information on organizing an Abu Dhabi Grand Prix yacht charter vacation.

The next edition of the Abu Dhabi Grand Prix will be held in Abu Dhabi from 17. – 20. November 2022.


---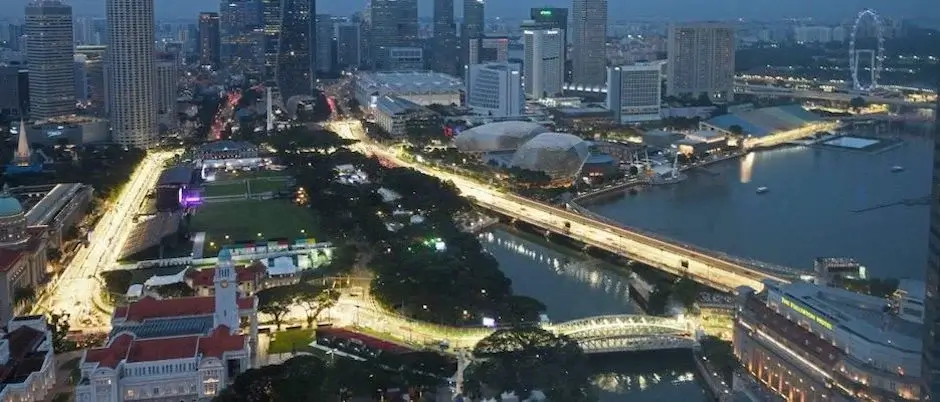 The Singapore Grand Prix included Asia's first-ever street track and was the first Formula 1 race ever held at night.
It was added to the FIA Formula One World Championship schedule in 2008. The event was previously known as the Orient Year Grand Prix and took place in 1961. The Singapore Grand Prix, which is held close to South Pier Marina, welcomes many yacht charterers who have berthed nearby to take in the thrilling action.

Don't hesitate to get in touch with our international experts at Noblesse Yachts if you wish to visit this massive Formula One event on your upcoming vacation or incorporate it into your charter schedule. You may also want to browse the complete fleet of luxurious charter yachts available for Singapore yacht charters.
The next edition of the Singapore Grand Prix is held in Singapore from 30. September – 2. October 2022.


---
Summary
When you choose to charter a yacht for one of the above events, you have the ideal setting to promote your business, considering your brand can be prominently displayed right where the action is. Enjoy the best accommodations close to the place of the event aboard your crewed luxury yacht. Relish the best wine, food, and service while lounging near your chosen event – ideal for everyone: corporations, huge gatherings, or groups of friends and family.

Because space is limited, Noblesse Yachts must apply for a berth on your behalf well in advance if you want to join an event. The berth application requires a written charter contract. Therefore we advise you to reserve your yacht charter at least five months before the event. This is particularly crucial for MIPIM and the Cannes Film Festival. At Noblesse Yachts, we can also provide you with our local printing and branding contacts, as well as set up tent rental and other services as needed. Additionally, we can arrange all of your culinary needs by working with the yacht's chef or, for larger parties, coordinating with other caterers or local restaurants. We can also connect you with local or international DJs and professional acts for all of your entertainment needs.

Whatever the matter – let us assist you! Contact us here or send us an
Also check out our Youtube-Channel.