Embarking on a classic regatta in the stunning waters of the Mediterranean is a dream for many sailing enthusiasts. The allure of the azure sea, picturesque coastlines, and the thrill of friendly competition create an experience like no other. For those fortunate enough to own a boat and yet unsure about navigating the waters of regatta participation, Noblesse Yachts is your gateway to an unforgettable adventure. In this comprehensive regatta 101 guide, we'll explore the ins and outs of joining a classic regatta with your own boat, and how Noblesse Yachts can turn your maritime dreams into reality.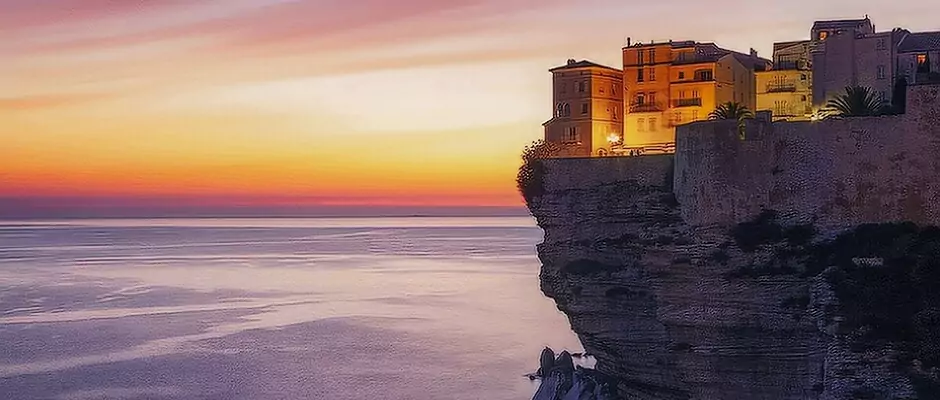 ---
The Allure of Classic Regattas in the Mediterranean
The Mediterranean Sea, with its rich history, diverse cultures, and breathtaking landscapes, provides the perfect backdrop for classic regattas. These events are not just about racing; they're a celebration of tradition, craftsmanship, and the sheer joy of sailing. From the iconic Les Dames de Saint-Tropez to the Monaco Classic Week, the Mediterranean regatta scene is brimming with opportunities for sailors to showcase their skills and enjoy the camaraderie of fellow enthusiasts.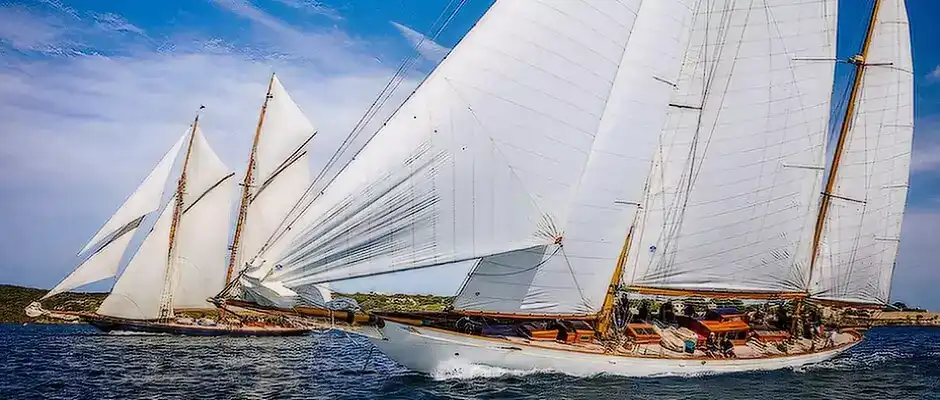 ---
Here is a summary of the key regattas held in the Mediterranean
Les Dames de Saint-Tropez:
An elegant regatta held in Saint-Tropez, France, exclusively for classic yachts. This unique event is aimed primarily at all-female crews, fostering a platform for women in sailing, though all teams are warmly welcomed to participate.
Régates Napoléon:
A regatta with historical significance, commemorating the sailing passion of Napoleon Bonaparte. The event typically takes place in waters associated with Napoleon's life and features a mix of classic and modern yachts.
Les Voiles d'Antibes:
Held in Antibes, France, this regatta is a prestigious gathering of classic yachts, attracting a diverse fleet that competes in various categories. The event combines competitive racing with a celebration of maritime heritage.
Argentario Sailing Week:
Taking place in the waters off Argentario, Italy, this regatta is known for its stunning coastal scenery and competitive racing. Classic yachts from various eras participate in a series of races during this annual event.
Régates d'Hippocrate:
A regatta that combines the beauty of classic yachts with the historical backdrop of the Greek island of Kos, paying homage to Hippocrates, the father of modern medicine. The event often includes a mix of racing and social activities.
Trophée Bailli de Suffren:
A Mediterranean regatta named after the famous French admiral, Pierre André de Suffren, featuring a challenging offshore course that connects various ports along the French and Italian coasts.
Copa del Rey Palma:
Held in Palma, Spain, this regatta is one of the most prestigious events in the Mediterranean. It attracts a diverse fleet, including both classic and modern yachts, for a week of competitive racing in the beautiful waters of the Balearic Islands.
Illes Balears Clàssics:
A regatta dedicated to classic yachts held in the Balearic Islands, Spain, showcasing the rich maritime history of the region. The event typically includes a mix of races and social events.
Corsica Classic:
Set against the stunning backdrop of Corsica, this regatta celebrates classic yachting with a series of races around the island. Participants navigate the challenging courses while enjoying the beauty of the Corsican coastline.
Vela Clásica Menorca:
A regatta held in the waters around Menorca, Spain, attracting classic yachts from different eras. The event highlights the maritime traditions of the region while providing competitive racing opportunities.
Puig Vele Clàssica Barcelona:
Taking place in Barcelona, Spain, this regatta features classic yachts racing in the waters off the iconic city. The event combines competitive sailing with the vibrant atmosphere of Barcelona's coastline.
Vele d'Epoca di Imperia:
A regatta held in Imperia, Italy, showcasing vintage and classic yachts. The event is known for its diverse fleet and challenging racecourses, providing a unique experience for both participants and spectators.
Règates Royales Cannes:
A prestigious regatta held in Cannes, France, attracting a fleet of classic and modern yachts. The event combines competitive racing with the glamour of the French Riviera, making it a highlight of the Mediterranean sailing calendar.
Les Voiles de Saint-Tropez:
An iconic regatta held in Saint-Tropez, France, where a mix of classic and modern yachts come together for a week of intense racing and lively social events. The regatta attracts sailors and enthusiasts from around the world.
Monaco Classic Week:
Hosted in the glamorous setting of Monaco, this regatta is a celebration of classic yachting, featuring a diverse fleet of vintage and modern classics. The event combines competitive racing with the luxury and sophistication of Monaco's waterfront.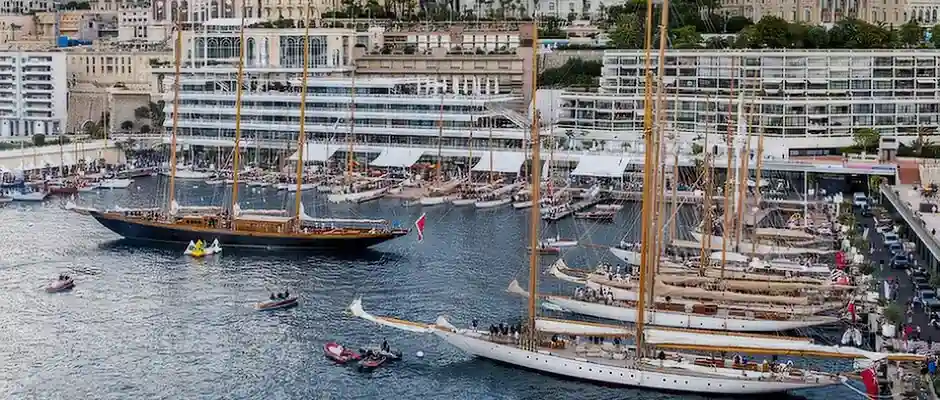 ---
Why Noblesse Yachts?
While the prospect of sailing in a classic regatta may be exhilarating, the logistics of organizing such an experience can be daunting. From navigating local regulations to coordinating with other participants, there's a lot to consider. This is where Noblesse Yachts steps in as your reliable partner, handling all the intricacies to ensure a seamless and enjoyable regatta experience.

1. Expertise and Experience:
Noblesse Yachts boasts a team of seasoned professionals with extensive experience in organizing regattas in the Mediterranean. Their in-depth knowledge of the local waters, weather patterns, and event logistics ensures that every detail is meticulously planned, leaving you free to focus on the thrill of the race.

2. Tailored Regatta Packages
Whether you're a seasoned sailor or a novice, Noblesse Yachts offers customized regatta packages to suit your preferences and skill level. From provisioning and crew coordination to yacht maintenance and navigation support, their packages cover all aspects of your regatta journey, ensuring a worry-free experience.

3. Concierge Services:
In addition to expert guidance on sailing and race logistics, Noblesse Yachts offers a comprehensive range of services to ensure your regatta experience is nothing short of extraordinary.

Airport and On-Site Shuttle Service:
Smooth Transitions: Arriving and departing for a regatta can be stress-free with Noblesse Yachts' airport shuttle service. From the moment you touch down to your departure, seamless transportation is ensured.
Accommodation Coordination:
Luxurious Stays: Noblesse Yachts takes care of your onshore comfort by organizing accommodations that align with your preferences. Whether you prefer a waterfront villa or a boutique hotel, they handle the logistics, leaving you to focus on the upcoming race.
Food and Beverages on Board:
Culinary Excellence: Enjoy a gourmet experience at sea with Noblesse Yachts' catering services. From pre-race energy-boosting meals to post-race celebrations on board, their team ensures that you are well-fueled and indulging in culinary delights.
Splice the Main Brace:
Traditional Maritime Celebration: As a nod to maritime tradition, Noblesse Yachts organizes the "Splice the Main Brace" ceremony. This age-old maritime custom involves raising a toast to celebrate a successful race or a significant achievement, creating a memorable and festive atmosphere.
Crew Uniforms:
Professional Image: Noblesse Yachts assists in creating a cohesive and professional look for your crew with custom-designed uniforms. Not only does this enhance the team spirit, but it also adds a touch of sophistication to your regatta experience.
Exclusive Onshore Events:
Cultural Immersion: Immerse yourself in the local culture with Noblesse Yachts' curated onshore events. Whether it's a private tour of historical sites or an exclusive wine tasting, these experiences add an enriching layer to your regatta adventure.
Post-Race Celebrations:
Fine Dining and Entertainment: After the race, let Noblesse Yachts organize a post-race celebration that exceeds expectations. From reservations at top-notch restaurants to exclusive entertainment options, the festivities continue long after the sails have been furled.
Insider Tips on Local Attractions:
Discover Hidden Gems: Beyond the racecourse, explore the beauty of the Mediterranean with insider tips from Noblesse Yachts. From secluded beaches to charming villages, they guide you to the best local attractions for a well-rounded and memorable experience.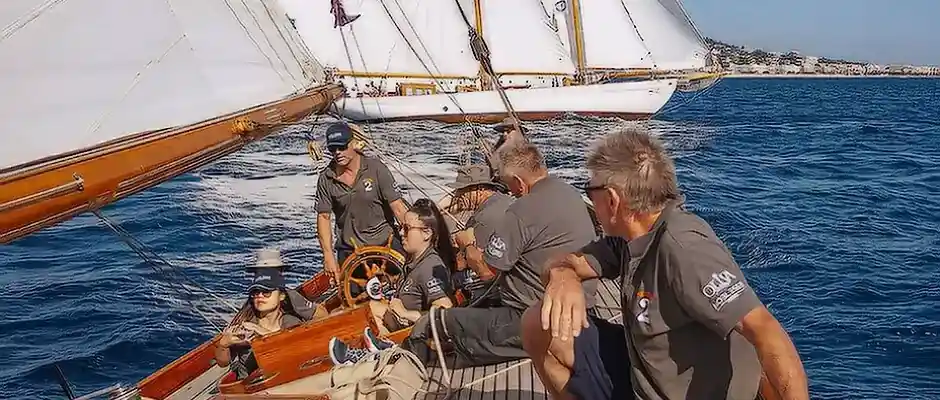 >


---
Step-by-Step Guide to Joining a Classic Regatta with Noblesse Yachts:
1. Choose Your Regatta:
Research and select a classic regatta in the Mediterranean that aligns with your preferences. Noblesse Yachts can provide insights into the most popular events, helping you make an informed decision.

2. Contact Noblesse Yachts:
Reach out to us to discuss your regatta aspirations. Our team will guide you through the available packages, helping you choose the one that best suits your needs.

3. Prepare Your Boat:
Ensure your boat is in prime condition for the regatta. Noblesse Yachts can assist with maintenance, inspections, and any necessary upgrades to optimize your vessel's performance.

4. Crew Coordination:
If you need assistance in assembling a skilled crew, Noblesse Yachts can help. From a skipper to experienced sailors, we can match you with a crew that complements your skills and enhances the overall regatta experience.

5. Logistics and Navigation Support:
Noblesse Yachts takes care of all the logistical details, including navigating local regulations, securing berths, and providing navigation support for the race. This allows you to focus on the thrill of the competition.

6. Onshore Experience:
Noblesse Yachts' concierge services extend beyond the race itself. Immerse yourself in the local culture with curated onshore events, gourmet dining experiences, and personalized excursions, all arranged by our dedicated team.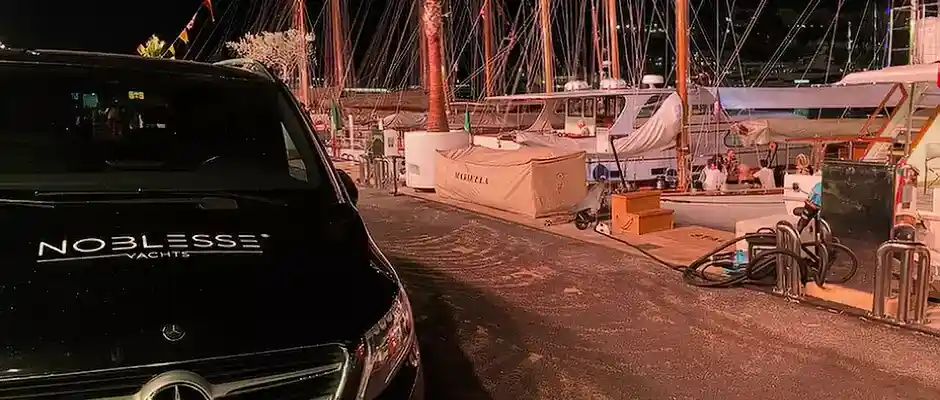 ---
Joining a classic regatta in the Mediterranean with your own boat is a voyage of a lifetime. With Noblesse Yachts as your trusted partner, the journey becomes not only achievable but also unforgettable. Embrace the thrill of the race, savour the beauty of the Mediterranean, and let Noblesse Yachts turn your regatta dreams into a reality. It's time to set sail on a maritime adventure like no other.
Uncover the Details: Get in Touch Today: , or fill out contact form.
---
Note about copyright: This text is copyrighted by us, and you may copy and use it only with a link to our website along with a clear indication of our authorship. Thank you!
#NoblesseYachts #ClassicYachting #MaritimeExtravaganza #SailingLegacy #SailingCompetition #SpectatorExperience #GlobalAudience #SailingInspiration #Halloween1926 #TimelessElegance #SailingCulture #MaritimeHeritage #luxuryevent #luxuryyacht #luxuryeventcharter #worldofevents #Regatta #SailingAdventure #MediterraneanDream #NoblesseYachts #SailWithStyle #SeascapeExploration #RaceReady #YachtLife #MaritimeMemories #CrewGoals #LuxurySailing #OnshoreElegance #SailorsLife #MainBraceCelebration #TeamSpirit #CulinarySail #YachtingExperience #MemorableJourney #ExclusiveEvents #NavigatingTheMed #SailBeyondBounds #RegattaGoals #SailorsLife #CrewUniforms #SailingTradition #SeasideLuxury #RaceToRemember #NauticalAdventure #SeafaringElegance #SailTheMeds #RegattaExperience #YachtingLifestyle #NauticalCharm #CulturalImmersion #PostRaceCelebrations #regatta101