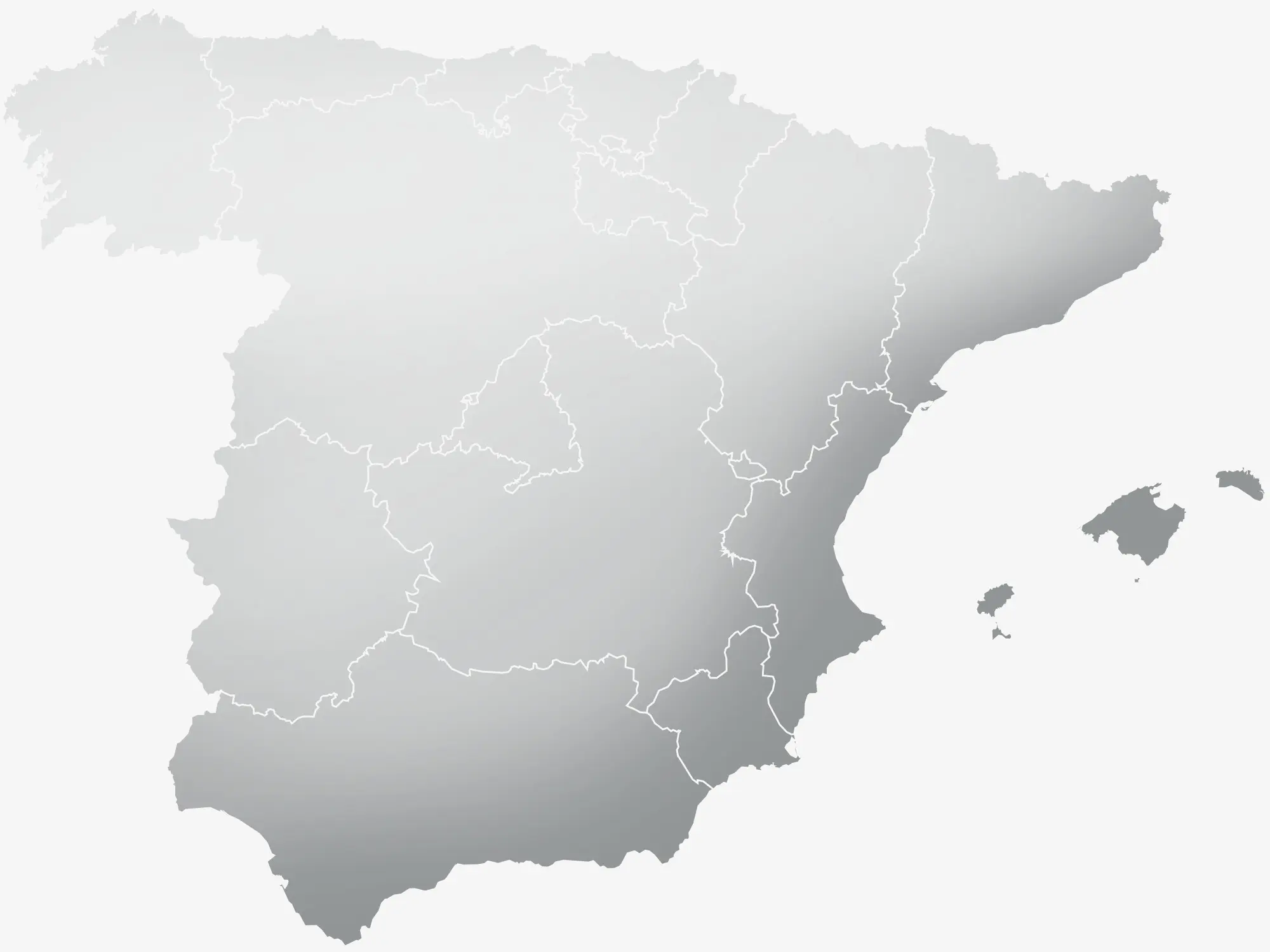 The laidback & luxurious lifestyle.
Pristine waters, siestas, tapas, architecture, and Pablo Picasso – what's not to love about Spain? With elaborate cultural festivals, world-class beaches, and illustrious nightlife, Spain is impressive 365 days a year. Spain boasts over 300 ports and marinas across popular yacht charter destinations, from the Balearic Islands to the Canary Islands, the sunny Costa del Sol, and Catalonia. A yacht charter in Spain offers a rich mix of dazzling Spanish cities, day-dreamy islands, cutting-edge cuisine, and seductive landscapes.

Spain is a truly vibrant country, from Madrid to Barcelona, to Girona and Bilbao. Whether you ski the slopes of the Sierra Nevada, roam the vineyards of Rioja, or worship the sun on the Balaric Islands, Spain is guaranteed to please. Live like a local Andalusian on the Costa de la Luz in Cádiz and Huelva or practice water sports in Tarifa and jump on a surfboard. If it's a vibrant nightlife you seek, you're in luck because the "fiesta" in Spain never ends.

The majority of luxury yacht charters in Spain center on its alluring Mediterranean coast in the yachting hubs of Barcelona and Marbella. Whatever interests you, from exploring modern cities or quaint fishing ports, world heritage sites, or off-the-beaten-path nature endeavors, you'll be sure to find it in Spain and her islands in ultimate leisure and luxury.

Exceptional highlights for your Spanish holiday include island-hopping, the Alhambra, hiking the Camino de Santiago, taking a paella cooking class, adventuring in Ibiza, and the glitz & glamour of The Yacht Week.
Featured Yachts and other Destinations you might enjoy.
Do you want to explore more of the Mediterranean, the Adriatic, or the Balearics? Have a look at our featured yachts and find the most suitable destination for your luxury getaway.
We understand that it might be hard to choose which yacht or destination fits best to your needs. With our 30 years of charter experience, we are more than happy to assist you with any open questions.