Have you always wanted to know what crew life on a superyacht looks like? There is a famous series on Netflix called Below Deck that you might be familiar with. However, is Below Deck realistic? In light of the show being an unscripted reality series following yacht crews, this does not mean it is an accurate portrayal of yachties' lives. There is a bit of a difference between what yacht crews experience in real life and what is shown on the show. So how does a day on board a luxury yacht look in real life of the crew?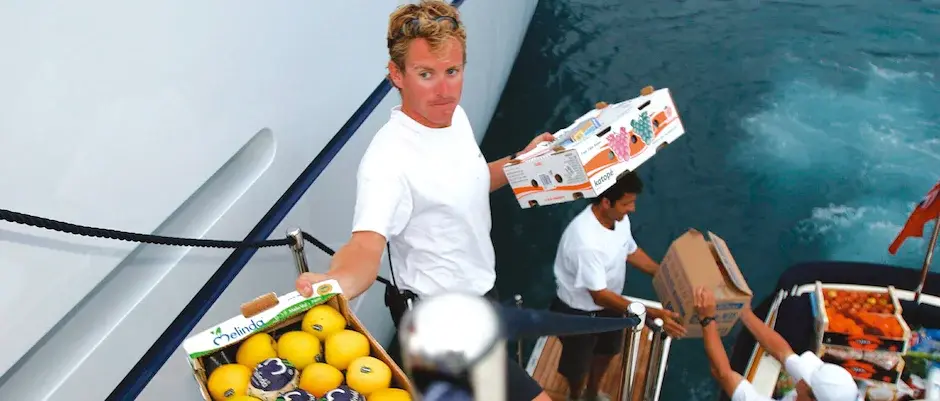 Crew members begin their work long before guests arrive. With the help of the so-called preference sheet, the captain and the chef know exactly what needs to be on board. Every detail must be planned in advance, whether it is fresh eggs for breakfast or special cigars for the sundowner. Additionally, the captain is responsible for managing the Advanced Provisioning Allowance, or APA. You pay this additional fee in advance to cover the cost of charter provisions. The advanced provisioning allowance opens a petty cash account for your captain and chef since it's the easiest way to track charter expenses.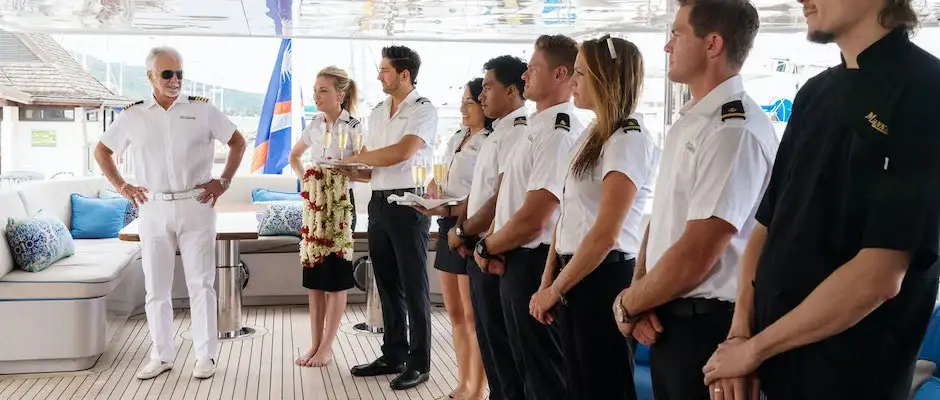 Shortly before the guests arrive, the final crew briefing takes place. Nothing is left to chance. Even the faces and names of the guests are memorized by the crew. In these moments, tension rises, and excitement abounds
---
The Welcome Party
When we see our guests' fresh faces for the first time, we line up to greet them with coolers of chilled champagne and fluffy fresh towels. Guests will enjoy an exciting tour of their new floating home while a couple of members of the crew assist with luggage and unpacking, and pressing clothes.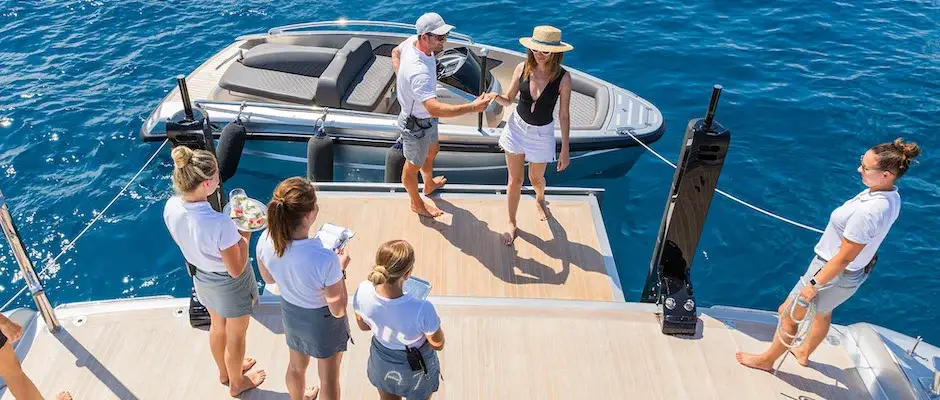 ---
Early in the morning, at first light
In the darkness, while our guests are snoozing peacefully in oceans of blankets, we perambulate around the boat, opening blinds, turning on lights, and handing over to the night staff. While the chef whips up breakfast platters of flaky pastries and fresh fruit, the crew will be as busy as bees. Assuring everything looks fresh, breezy, and ready for that striking first impression, the stews will fold the napkins and set the table. Aft deck cushions will be plumped, towels will be set up, and the exterior crew will check toys and tenders. There will also be someone stepping ashore to pick up the morning newspapers and anything else the guests may need.
On the bridge, the captain monitors storm patterns and selects the most scenic route for fair winds and halcyon days.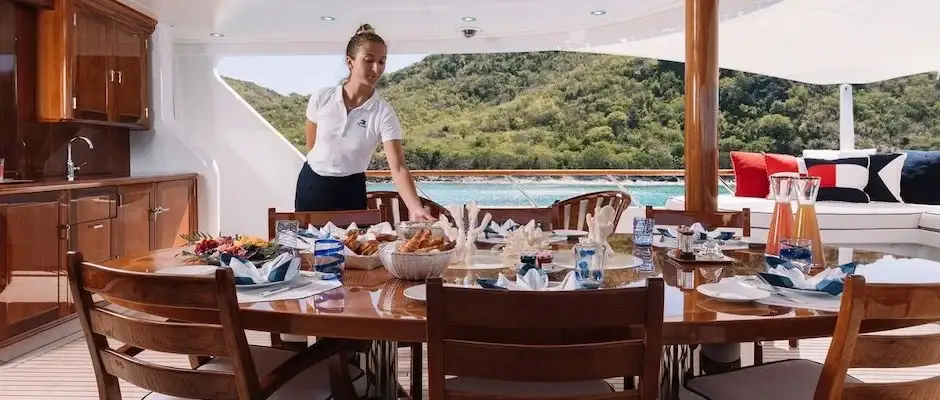 ---
A little more morning magic
Breakfast marks the beginning of the day as plans are made. The ocean offers a variety of activities, from jet skiing to standup paddleboarding to snorkeling to scuba diving. The crew assists guests at every stage, handing out fresh towels after a swim or helping them navigate ashore. In case of any special events or requests from guests, such as celebrations and parties, we'll be busy arranging decorations and menus.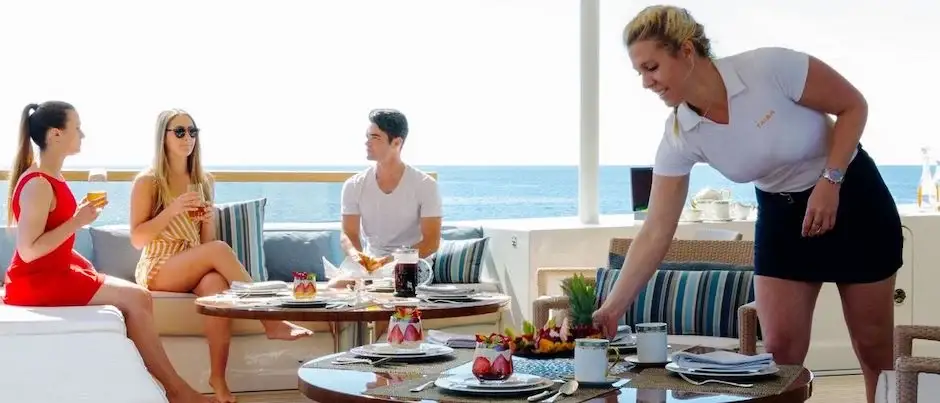 ---
Delightful afternoon
Whether guests choose to BBQ on the beach or have silver service on the deck, we will be seamlessly preparing for a lingering meal. Lunches outside are always fantastic, with white linen tablecloths, polished silverware, and wine to boot. We'll pack a pretty picnic filled with gourmet treats for guests who decide to dine on a beach blanket. During the breaks between lunch and dinner, guests can continue to play in the water, travel to shore for some sightseeing and shopping, or lounge around getting sun-kissed. Interior staff will be working to prepare the boat for guests' return, finishing up cabins with crisp corners, checking the flower arrangements, and preparing dinner. Exterior staff will tidy up the beach setup, replenish perfectly rolled towels, and assist guests with tender rides and water toys.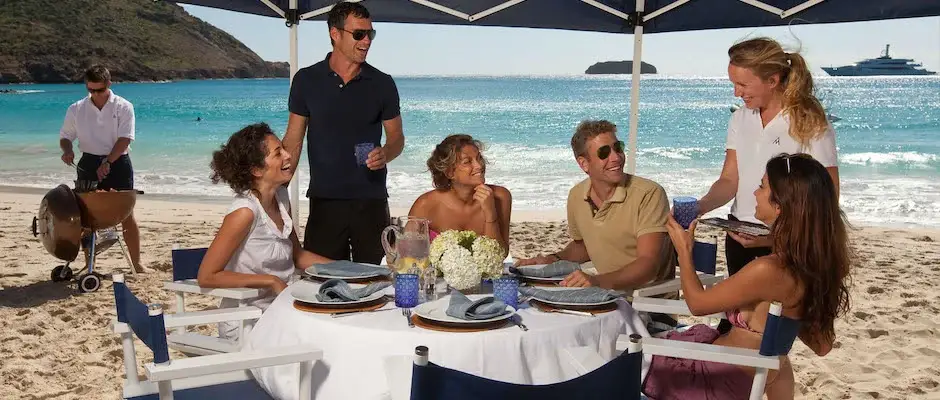 ---
It's time to reinvent cocktail hour
Cocktail hour is the pinnacle of superyacht life; having a sundowner on deck is the ultimate luxury. While the chef prepares delectable canapes and appetizers to pair with the cocktails, crew members who can serve handcrafted and muddled cocktails get to work behind the bar. In addition to sipping cocktails onboard, guests can take a tender ride to see the sunset with the yacht silhouetted in the distance.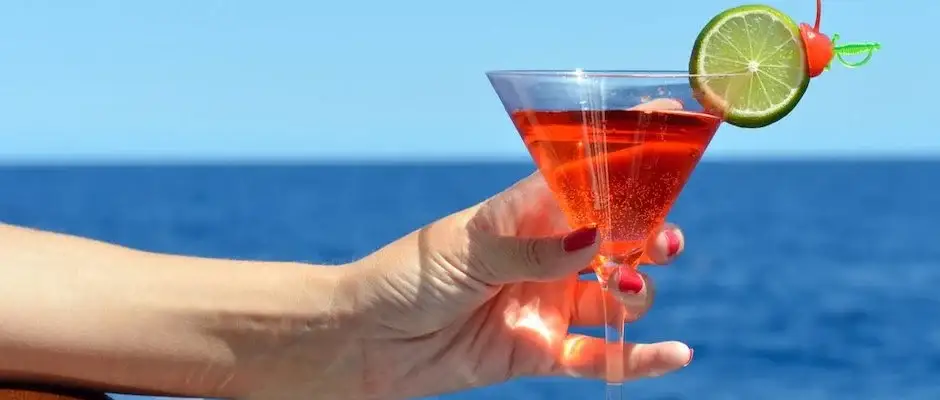 ---
Preparations for the twilight
A sophisticated atmosphere is set as the guests enjoy their drinks. The crew lights candles and selects just the right music to complement them. A silver service dinner is served, which is seamlessly synchronized. It's no surprise that our courteous and highly-trained stews keep your wine glasses full without you even knowing it. You will be served tea, coffee, digestifs, and top-ups before the crew leaves you to linger over your after-dinner conversation. After the sun goes down, guests can head out on the town, enjoy late-night snacks like junk food or freshly baked cookies, have evening drinks, or even hold their own private party. At the same time, the captain of the superyacht will make any necessary calls to dockmasters and agents regarding the next day's coordinates.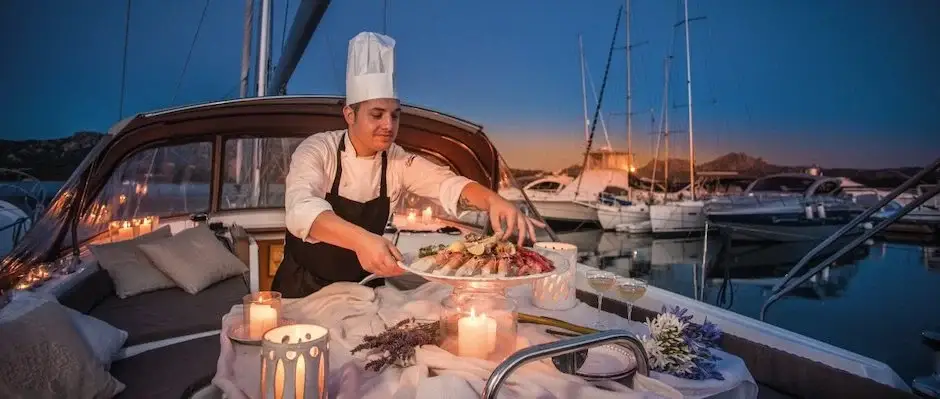 ---
After dinner, the chef will clean up the galley and prepare tomorrow's menu. In the cabin, Stews will deliver a turndown service, including chocolates on your pillow as a way to sign off on an incredible day. On deck, a gentle wash will remove the sand and salt from the day. Crew members will be busy cleaning up the superyacht from the day's events, making it look spick and span, as well as planning a new day of fun, all while you enjoy the tranquility of being rocked to sleep.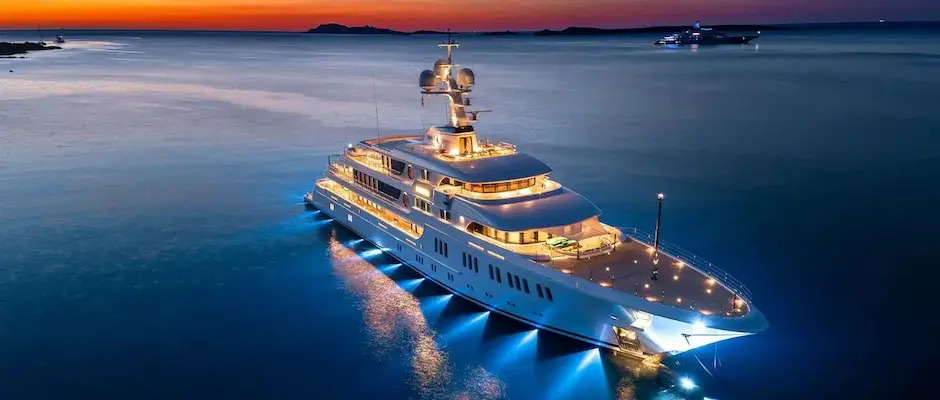 After darkness settles over the superyacht, the night crew takes charge and ensures a peaceful and safe night's sleep.
---
24/7 at your service. For more information read our FAQ-Section or email us:
Take a look at our YouTube channel for more great videos.
---
Note about copyright: This text is copyrighted by us and you may copy and use it only with a link to our website along with a clear indication of our authorship. Thank you!