Our thanks go to international free travel journalist Tom Beringer for sharing this article about how to plan and book the perfect yacht charter.
Maybe now is the time to finally take the plunge if you've always wanted to sail a yacht.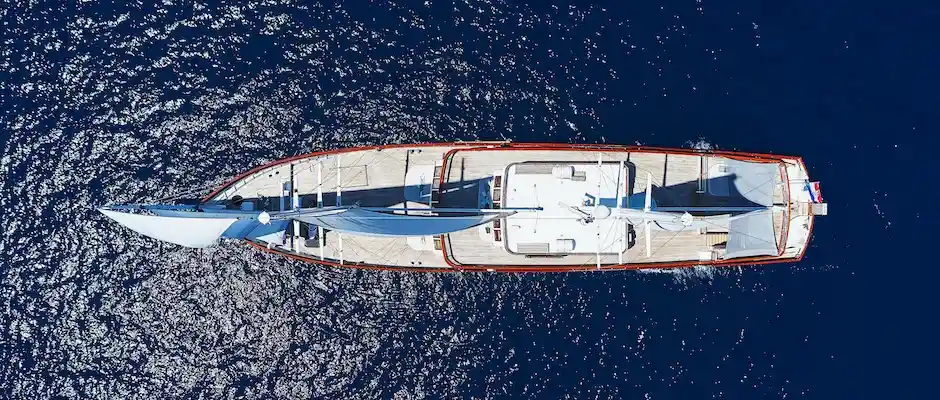 ❐ Just you and your crew and the open sea – The perfect Yacht Charter


---
This past October, I jumped off the stern of a private yacht into the Adriatic Sea, fulfilling a dream of mine. I always thought it was such a glamorous, carefree activity. Even though I don't swim well, the floatie still felt quite indulgent. As I plunged into the crystal-clear blue water off the coast of Croatia, I could see all the way to the bottom of the ocean.
Aside from the passengers and crew, there was not another soul in sight in our little patch of Adriatic. Without a proper port, a captain might tie a 164-foot yacht to a tree along Croatia's stunning coastline.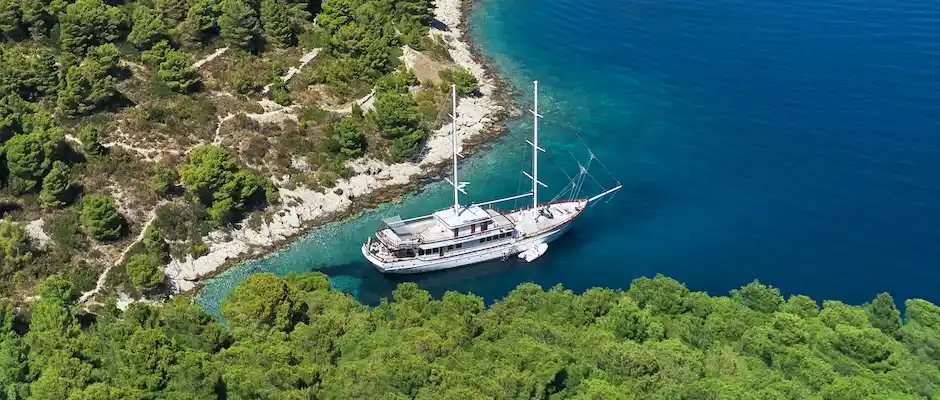 ❐ The captain just tied the yacht to the trees.


---
Having sailed on ships of all sizes for decades, it was my first time on a private yacht this fall with Noblesse Yachts, a Swiss company that represents more than 48 ships worldwide. There were also more than a dozen British and American writers on board, exploring some of Croatia's 1,200 islands on a four-night sailing and learning firsthand why private yacht experiences are so popular.
During our trip, we visited red-roofed limestone fishing villages, historic towns, "secret" swimming holes, and lush and barren scenery. However, we did not rush, which is essential for a successful yachting trip.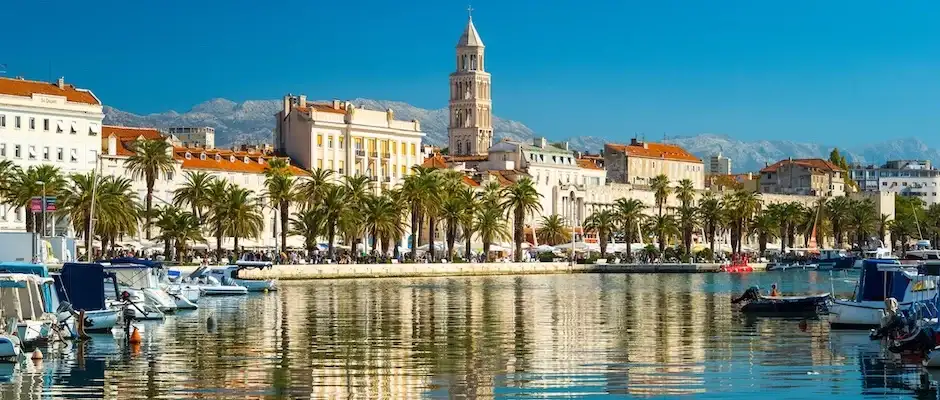 ❐ Port of Split


---
"People often make the mistake of planning too much distance when doing a yacht charter," says Adi Konstatzky, who runs Noblesse Yachts. "It's a loss of pleasure," he says. "The best part is staying anchored in the morning, swimming before breakfast, and taking it easy."
Travel by yacht became one of the most appealing options during the pandemic, as it enabled you to travel with your bubble safely in a stunning location. As a result, the experience is both luxurious and practical-you can visit lesser-known ports and coastal communities while bringing your belongings, crew, and services with you.
From my brief introduction, it seems that yachting isn't like what the sensationalized Bravo show Below Deck depicts, except for the pampering and convivial service. There is usually less drama and more relaxation and cultural exploration instead. It's a romantic way to discover stunning shorelines while also taking in quiet moments as you sail. A hot tub with cocktails is, of course, mandatory.



❐ Live could be worse on a Yacht Charter


---
You might be surprised at how easy it can be to plan a yacht charter if you've been dreaming about it. The following tips will help you choose your private yacht, plan your trip, and book it.

A list of the most popular yachting destinations
Among yacht enthusiasts, Croatia ranks high on their wish lists. It is ranked sixth in Bloomberg Wealth's summer super-yacht index of places where yachts are hanging out. According to the index, the following are the top yachting destinations: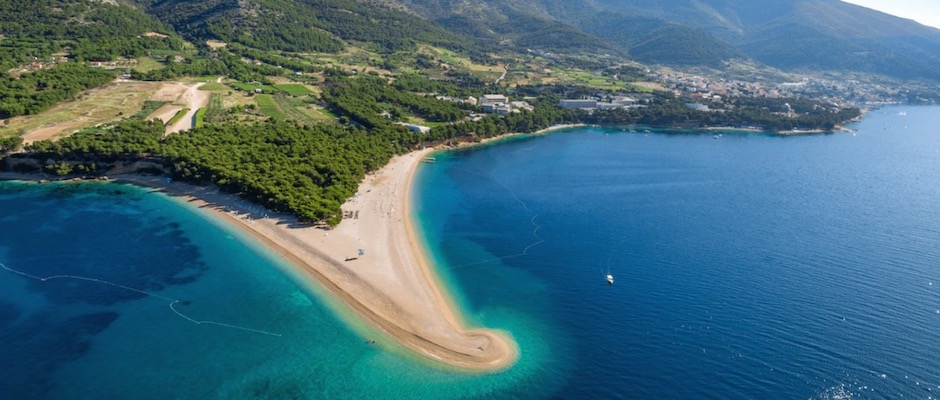 ❐ The yachting destination of Croatia is one of the best in the world.


---
The best way to choose a yacht
There are any number of private yachts, from basic sailing boats for under $5,000 per week to extravagant superyachts, such as the $1 million yacht owned by basketball legend Michael Jordan, which included a helipad, water slide, and gym.
The majority of yachts around the world have six cabins to accommodate up to 12 guests. In Croatia, I sailed on a gulet named Corsario, which can accommodate up to 12 passengers. The yacht will be available for charter starting from about €49.590/week, which includes concierge services to assist large families or groups of friends in planning their private vacation.
You should consider who will be joining you when you charter a yacht—if you have children, for example, that will change the dynamic of the group—as well as how much time you plan to spend onboard rather than onshore, which will determine how much space you actually need and use. Many people don't mind living in tight quarters, but others would rather have more space, but extra space will cost more.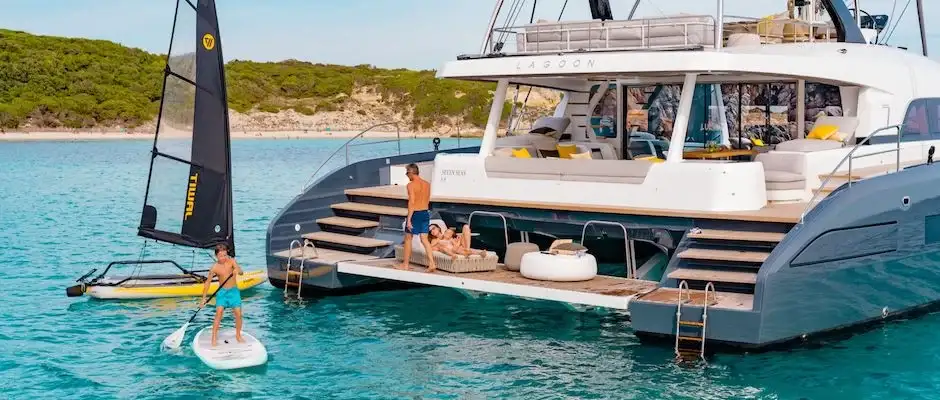 ❐ There is no better way than a Yacht Charter to spend time together as a family than on a yacht


---
On a private yacht, how does food and drink work?
Food is an additional cost for a yacht charter. It is possible for the crew to stock your favorite foods before your sailing. I put fresh seafood at the top of my list when asked what I like to eat.
It is possible for you to choose how many meals you would like to eat onboard (instead of at restaurants on land). In a relatively small galley area, Corsario's two-person chef team created stunning dishes – zucchini carpaccio with goat cheese and Croatian truffles, shrimp and black rice with squid ink, and lamb leg of Croatia. Fresh flowers decorated beautifully presented dishes.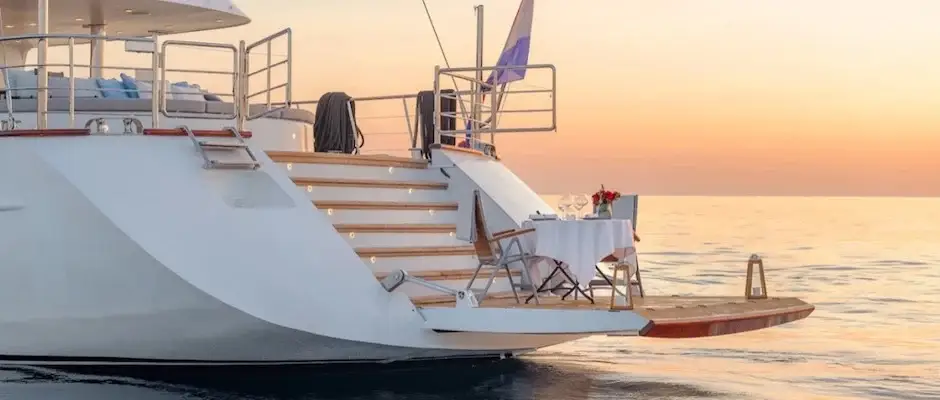 ❐ Yachts can be customized to suit your preferences for food


---
How many crew are on a private yacht?
There is a wide variety of yachts for charter, and the size of their crews also varies. Small charter yachts usually have a three-person crew, including a stewardess, chef, and deckhand. Megayachts can have crews as large as ten people. It doesn't matter how big or small the yacht is; the crew is key to making your private yacht charter a memorable experience. Throughout your stay, the crews will ensure that you never feel unattended. You will enjoy a relaxing and stress-free cruise while the crew maintains the yacht, prepares and serves delicious meals that are tailored to your preferences, and provides assistance when necessary.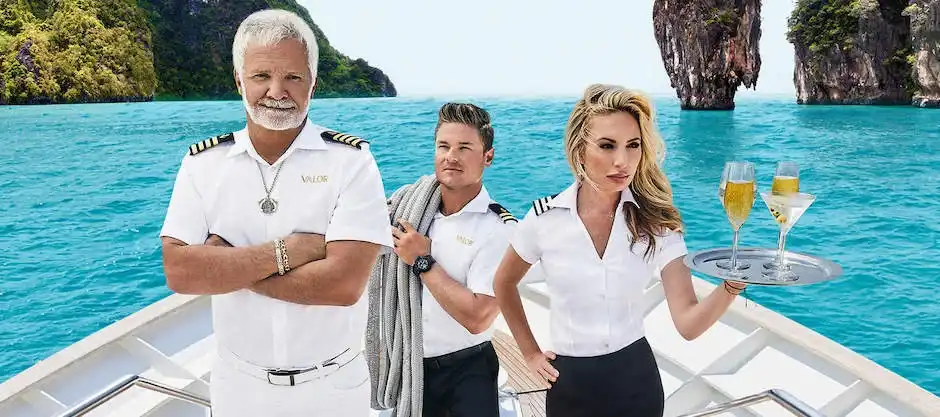 ❐ The captain is the top dog on any vessel


---
The following is a quick guideline for each crew member's role:

Captain
It is the captain who plans the course for any vessel. Captain's orders are final. Let them know your itinerary preferences, so they can assist you in planning. It is common for captains to know the best places to anchor and the best ports of call in every location.
They'll go the extra mile to meet your expectations, but be respectful at all times. A captain cannot meet unrealistic itinerary demands, and he or she cannot control the weather. Yet, captains must ensure that someone is safe at all times.

Chef
Chefs are popular with charter guests. It makes sense. They create innovative, delicious dishes to delight guests and inspire diners onboard. Everything from your morning mimosas and fresh-baked muffins to your six-course tasting menu will be prepared by the chef during your yacht charter.

Chief Steward/Stewardess
The chief steward is responsible for overseeing and coordinating the interior services during the charter. Among these services are onboard, in-room, and shoreside dining.
Bonus Tip: While the chief steward's role varies by yacht, guests usually consider the steward as a concierge. In most cases, they can assist passengers with transfers, reservations, and shore excursions and serve as guides.

Interior Crew
Interior crews handle all onboard services; they are responsible for transforming the yacht into a floating resort. Whether you're dining alfresco or enjoying a nightly turndown service, the interior crew provides you with luxury service.

Deck Crew
A deck crew provides a wide range of services, from tidying the deck to setting up water toys for your guests and providing water taxi services (on larger yachts). Depending on the size of the yacht, deck crew may also serve as bartenders or servers.

Engineer
The ship's engineer is unlikely to be visible to you on charter yacht, but you'll appreciate his service! Engineers monitor the engines' performance, help set up water toys, and fill in as tender drivers. Generally, however, they stay below deck.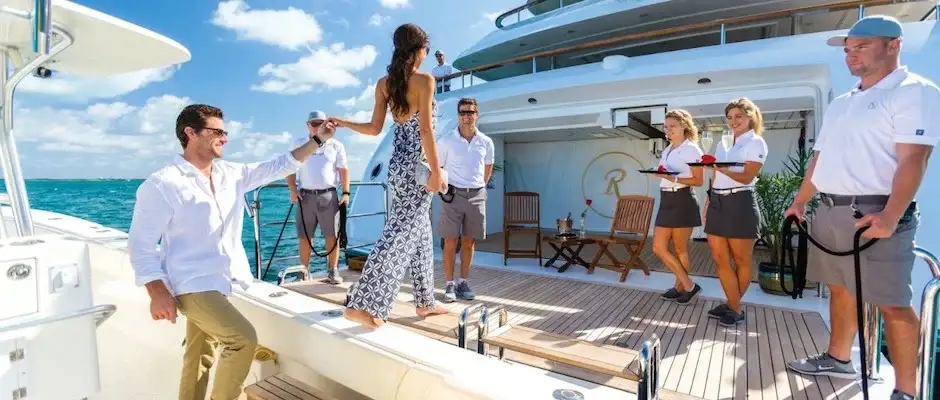 ❐ A very warm welcome


---
An itinerary planner's guide to private yachts
It helps to have local experience when deciding where to cruise, no matter where you are sailing. Our captain designed an activity-packed, yet never overloaded journey from Split, where there is a modern airport that can be reached via international flights. (And where the remains of Roman emperor Diocletian's retirement home are located)
Our first stop in Croatia was trendy Hvar, where we ate at Gariful, a seafood restaurant that musician Jon Bon Jovi loved so much he left an autographed guitar (shown proudly on the wall). Our trip also included a visit to Korcula, a Venetian walled city, and Bol, a quaint town famous for its Golden Horn beach. As we boarded small fishing boats, we were treated to the sight of the very blue sea reflected on the limestone walls of the Blue Cave.
The Noblesse Yachts team prides itself on selecting the best tour guides on shore, which was certainly true in Vis, where we rode in jeeps to see remnants of the British-built airfield. Across the Adriatic from Korcula lies Moro island, known for its beach bars. We stopped at one where Croatian oysters were paired with Ostreum sparkling wine, aged for more than a year underwater.
A truly memorable travel experience, these unique excursions took sailing to a new level. When choosing a yacht charter company, be sure that they can assist you in the same way.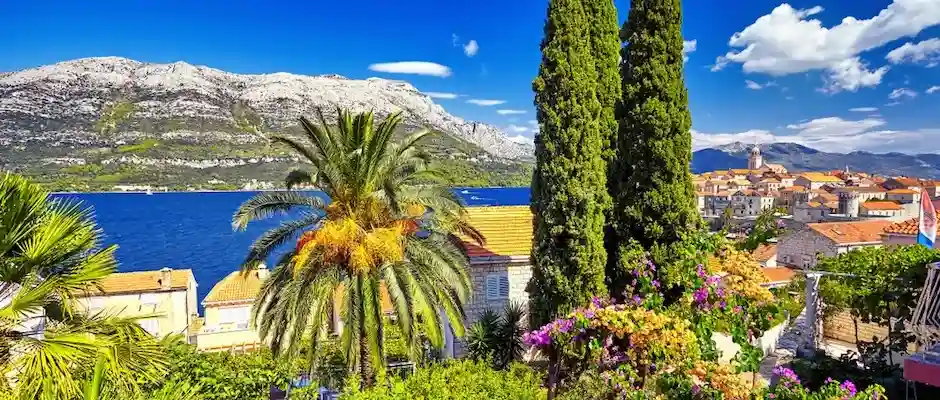 ❐ Korčula means "Black Corfu" [after the dark pine forests]


---
Here are a few other handy yacht charter tips
Off-season is the best time to sail on a private yacht charter, typically late April and early May, late September, and October.
When chartering a yacht, make sure you know exactly what is included. There is generally a 30% surcharge on top of the basic charter price for extra charges. Fuel, for instance, can significantly increase your charter cost. Typically, Croatian charters include four hours' worth of fuel per day.
Gratuities generally range from 5 to 20 percent (though they are lower in the Mediterranean and slightly higher in North America).
Fees for private marinas, entrances to natural parks, and taxes may also be incurred.
Don't forget the water toys. Your yacht charter may offer snorkeling and diving equipment (for a fee). There may also be paddleboards, kayaks, Jet Skis, waterslides, water trampolines, and tender boats for thrill-seeking innertube rides.
Make sure you know what's on board in advance when you do a yacht charter, so you can enjoy your favorite water activities.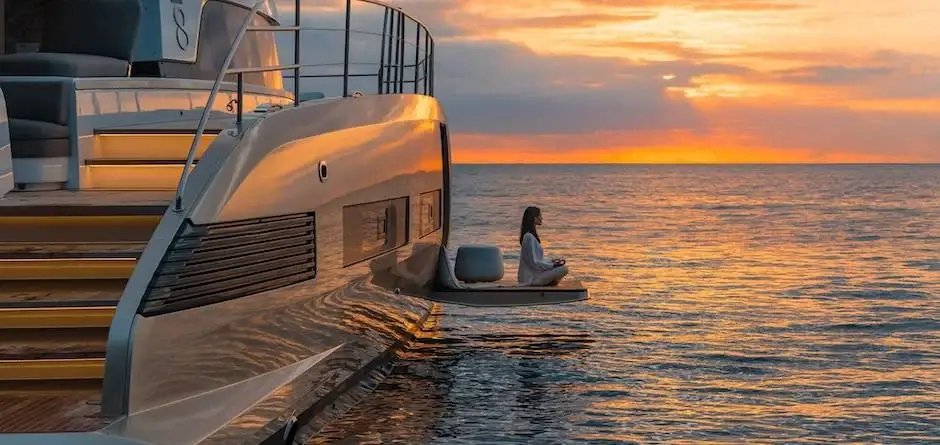 ❐ Enjoy the sunset on the owner's suite balcony of the new Lagoon Seventy7


---
24/7 at your service. For more information about your perfect yacht charter read our FAQ-Section or email us:
Also check out our Youtube-Channel.

---
Note about copyright: This text about yacht charter is copyrighted by us and you may copy and use it only with a link to our website along with a clear indication of our authorship. Thank you!